Acting On Instinct is the final Hogwarts Legacy relationship quest as part of Natty Onai's questline, in which you'll have a conversation with her after the fight against Harlow. During the battle against Theophilus Harlow, she jumped before you to protect you from Crucio, one of the Unforgivable Curses. As a result, she ended up in the hospital with a severe injury.
Finishing the Acting On Instinct Relationship Quest will reward you with The Avenging Gazelle Trophy/Achievement. Acting On Instinct Relationship Quest becomes available immediately after the fight against Theophilus Harlow during Harlow's Last Stand as part of Natty's questline.
This means you'll have to progress the main story until you've completed The Final Repository Main Quest.
After the fight against Harlow, you'll find Natty sitting in a wheelchair beside her mother in the Hospital Wing of Hogwarts Castle.
Speak with her to begin the Acting On Instinct in Hogwarts Legacy.
How To Complete Acting On Instinct in Hogwarts Legacy
As you approach Natty, you will see Professor Onai, Natty's mother, concerned about her health and asks if she is up for a visitor. Natsai reassures her mother that she is fine and wants to see you. Professor Onai warns Natty not to overdo it.
When you speak with Natty, she will be happy to see you, and you'll start discussing her recent injury. When you apologize for your role in it, Natsai will tell you not to feel guilty because she chose to protect you.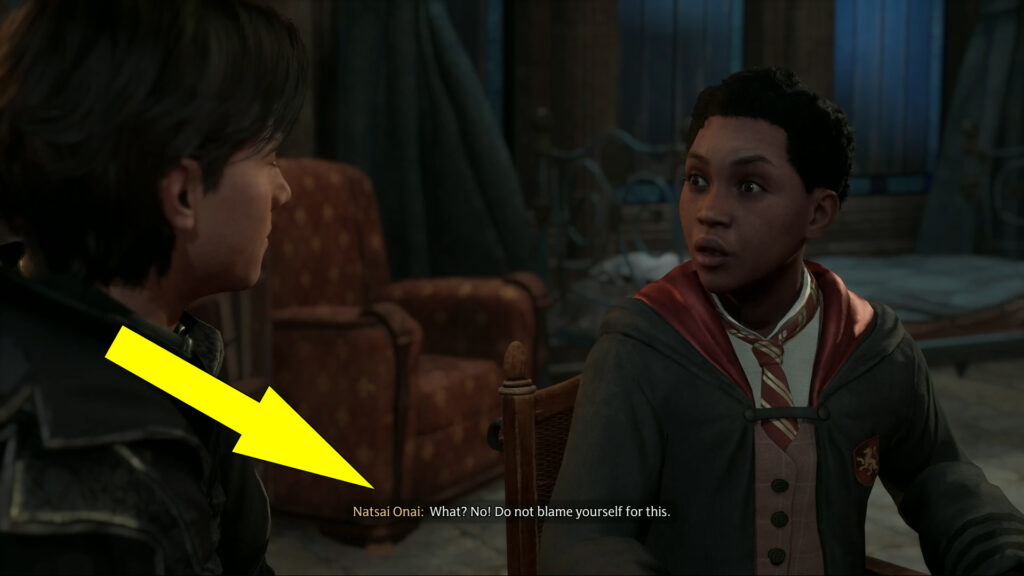 She then realizes that her father's sacrifice was also based on instinct and reassures you are not to blame for her injuries. Then, you'll discuss the battle at Hogwarts and the defeat of your enemies, including the death of Rookwood and the capture of Harlow.
Natsai expresses gratitude for your friendship and its important role in her life. You both acknowledge the importance of your teamwork and the safety it has brought. Finally, you both express appreciation for each other's company and the visit, which will complete the Acting On Instinct Relationship Quest in Hogwarts Legacy.