Hogwarts Legacy Clagmar Coast Collection Chests can get you conjuration recipes, wand handles, and traits, all cool rewards for you to chase. Also, you'll need to obtain all 5 Clagmar Coast Chests if you aim for 100% completion in the southernmost region of the open world.
The problem is that the chests are scattered through various bandit camps in the Clagmar Coast area, meaning you'll have to fight your way to the collectibles.
Where To Find the Five Clagmar Coast Collection Chests in Hogwarts Legacy
First, you should look over the following map of the Clagmar Coast area because we've pinpointed the locations of all five Collection Chests.
Collection Chest #1: Next to Two Vases
The first Chest collectible is found in Clagmar Castle in the middle of the region. There is a Floo Flame right next to the castle, and if you have it unlocked, you can fast-travel there. Look for the Chest next to two vases in the bigger tent next to the huge campfire on the south side of the castle area. However, proceed cautiously because the Clagmar Coast Infamous Foe patrols the area.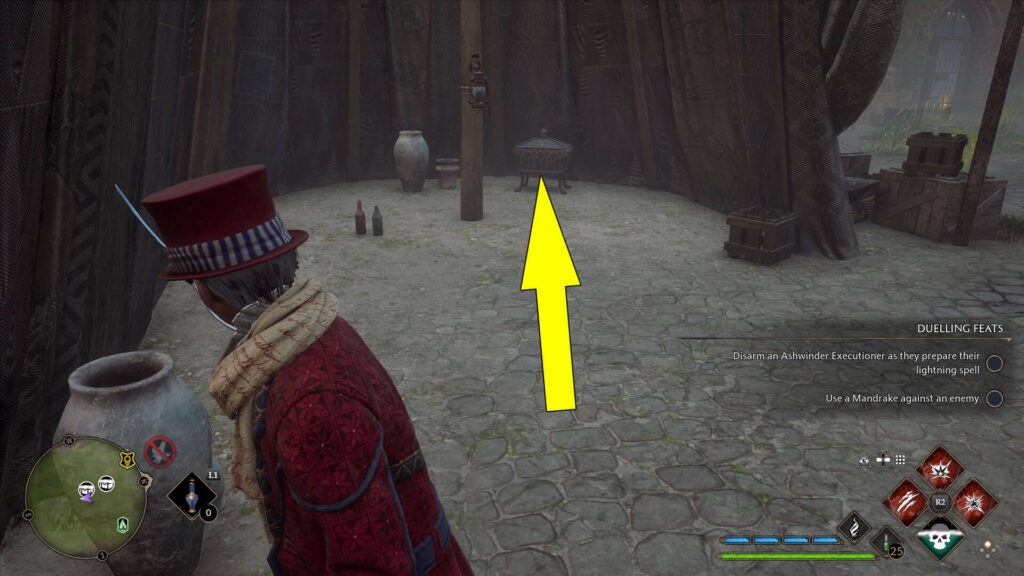 Collection Chest #2: In an Empty Tent
Upon obtaining Chest #1, head to the empty smaller tent north next to the campfire mentioned before. The second Chest is on the ground inside the tent.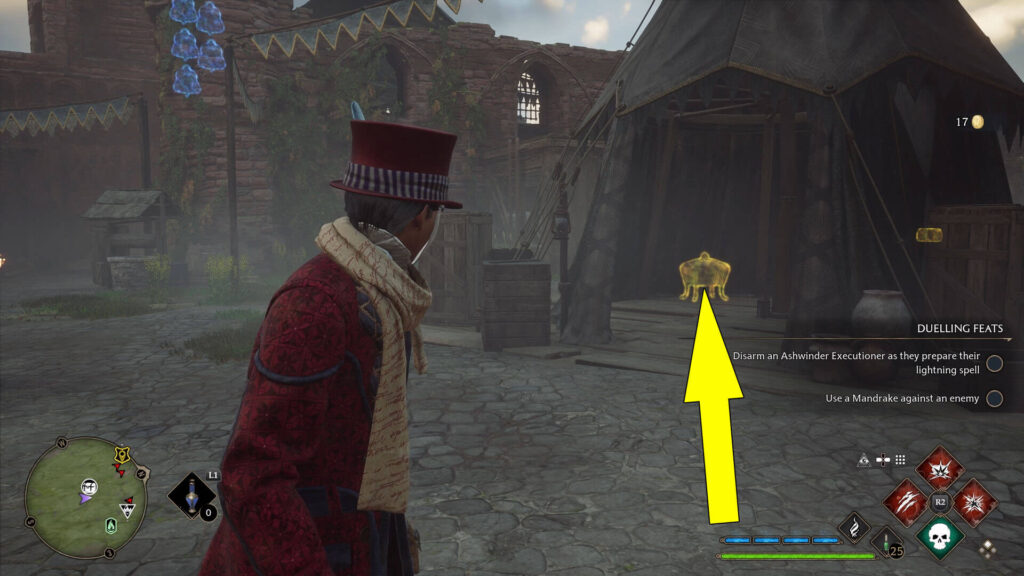 Collection Chest #3: Inside a Big Tent
For the third Collection Chest in Clagmar Coast, you'll have to go to the Medium Bandit Camp on the north side of the region. Once you reach the place, enter the big tent in the southeastern part of the camp to obtain the collectible. Next to the same large tent, you can find one of the two Clagmar Coast Field Guide Pages.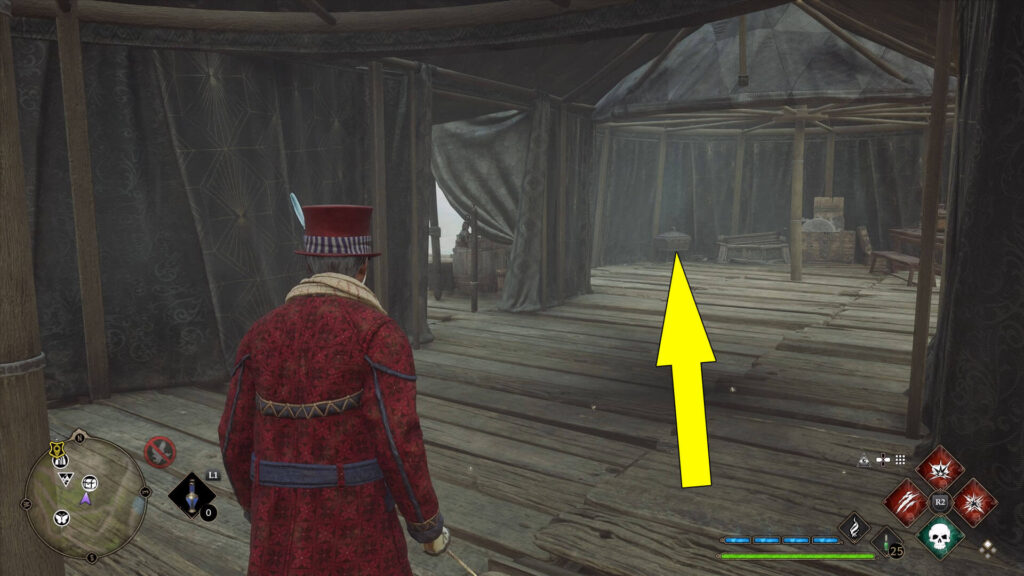 Collection Chest #4: Next to a Bunk Bed
Collection Chest #4 is waiting for you in a Small Bandit Camp on the western side of the area; check the map above for the exact location. You'll find the collectible next to a bunk bed in the only tent in the camp.
Collection Chest #5: Next to a Couple of Cages
Finally, the fifth Collection Chest is next to a couple of cages in the Small Bandit Camp southeast of the previous collectible or west of the Clagmar Castle Floo Flame.