Korrow Ruins Collection Chest is one of the seven North Hogwarts Region Collection Chests in Hogwarts Legacy, and they all count as collectibles. They are mandatory if you aim to get 100% completion in this northern area. You can obtain the Korrow Ruins Chest during or after completing The Tale Of Rowland Oakes side quest.
As such, you don't have to worry if you've finished the side quest and didn't get the collectible because you can return to this dungeon whenever you want.
Where To Find the Korrow Ruins Chest in Hogwarts Legacy
You can find the Korrow Ruins dungeon on the west side edge of the North Hogwarts Region, as shown on the map below. There is a Floo Flame close by you can use to fast-travel if you have it unlocked.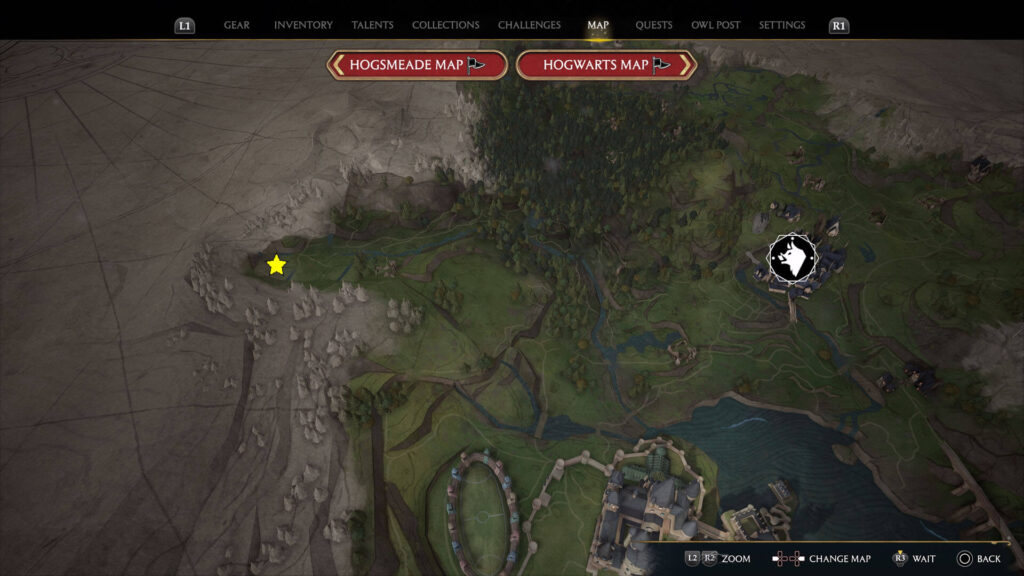 To reach the entrance to the dungeon, you have to pass through a Bandit Camp Castle. Hence, you'll encounter a bunch of level 20 enemies. To quickly get to the entrance, fast travel to the Floo Flame, track the Korrow Ruins dungeon on your map, and fly on your Broom toward the northwest over the castle walls to reach it.
Once in the dungeon, head east, go down the stairs, fight or avoid the enemies here, and go to the south until you reach a larger room with many mobs. Defeat the enemies so they don't get in the way and find the round metal door up the stairs to the south. If the door is closed, take a few steps back and focus on the furnace on the west side.
Use Confringo on the furnace several times until you can open the metal door and head into the next room. You unlock the Confringo spell after completing In the Shadow of the Undercroft main quest.
Now, in this next room, you'll encounter many enemies, and if you haven't already defeated him, you'll also find Pergit, the only North Hogwarts Region Infamous Foe. Upon clearing the area of enemies, you have to go to the balcony to the west. To reach the balcony, you must go up the stairs to the right immediately after entering this room.
Head south on the big balcony until you reach a dead end, then turn to your right to see a passage blocked by a wall. The trick is to get close to the wall, which will open up, revealing a secret room. The Collection Chest is found on a crate in the back of the room.