Hogwarts Legacy Poppy Blooms is the final relationship quest as part of Poppy Sweeting's questline, in which you'll have a brief conversation with her about beating the poachers and saving the Snidgets.
Completing Poppy Blooms Relationship Quest will reward you with 180 XP, and you will unlock the Beast Friends Trophy/Achievement.
As such, let's see how Poppy feels about everything that happened so far to complete the Poppy Blooms in Hogwarts Legacy.
How To Unlock Poppy Blooms In Hogwarts Legacy
To unlock the Poppy Blooms Quest, it is necessary to finish all previous quests as part of Poppy's questline until you've completed A Bird In The Hand.
Another requirement is to advance the storyline until you've completed The Final Repository Main Quest.
Once you've met all these, meet Poppy in the Great Hall of Hogwarts Castle by the fireplace. We've marked her location on the map below.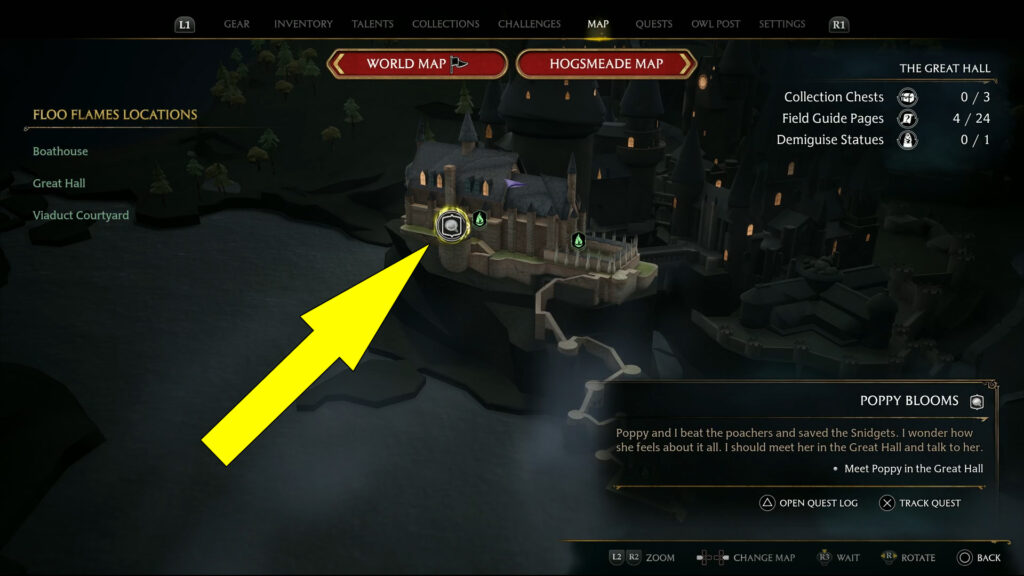 How To Complete Poppy Blooms Quest
When you speak with Poppy, she will thank you for helping her fight off the poachers, and you can answer with one of the following dialogue options:
I was happy to help a friend
I'm always happy to put poachers in their place
She will also tell you that her best year at Hogwarts has been with you around and how she enjoyed visiting the Three Broomsticks since she has never been before, and her only friend is Highwing.
After she says that, you can answer with one of the following dialogue options:
Highwing's good company
You should widen your circle
Then, Poppy admits that she's starting to see the appeal of having human friends, and it was nice talking about her parents with someone.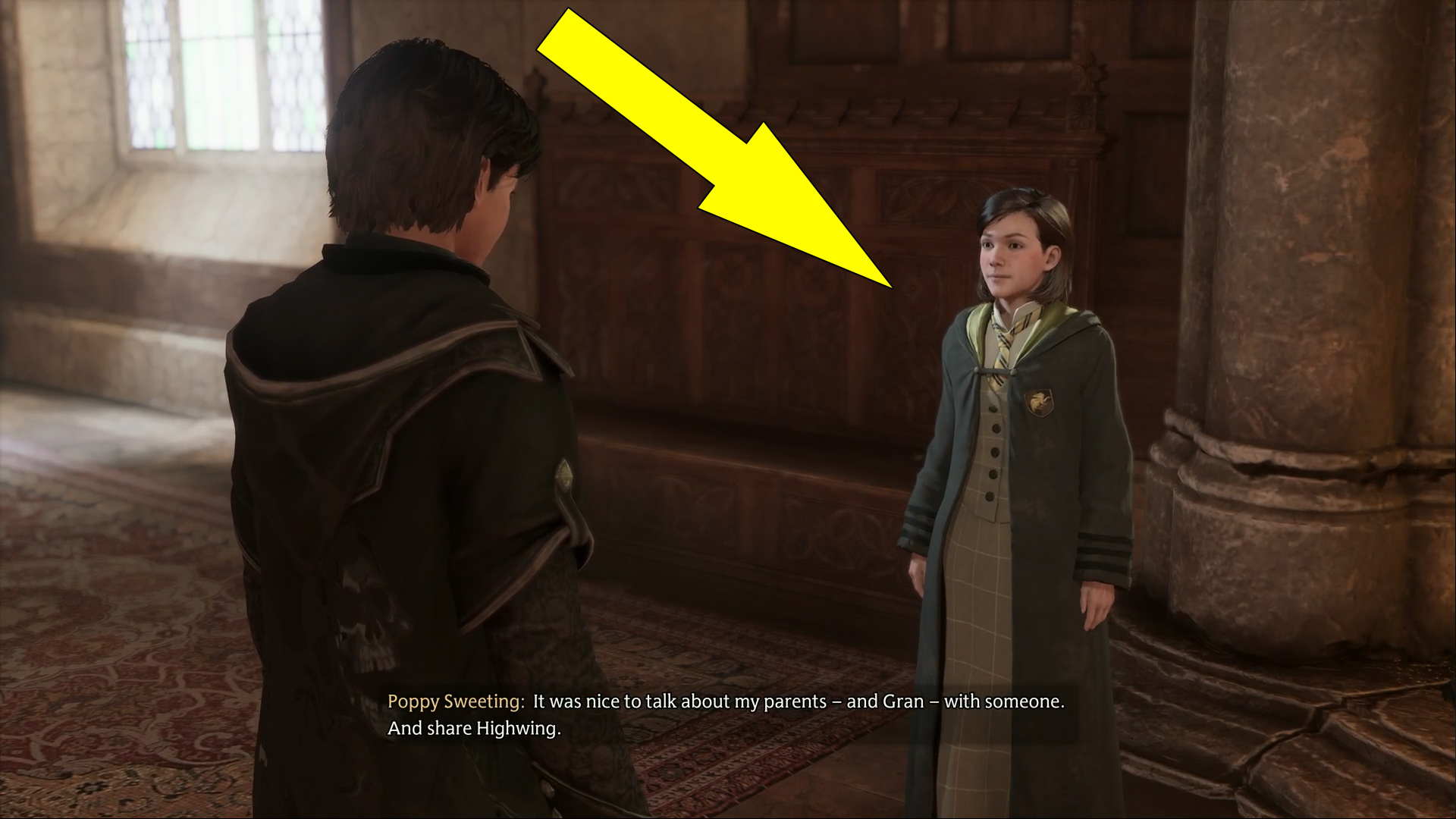 To finish the conversation, you advise Poppy to stay out of trouble, but she will tell you that she developed a taste for taking on poachers and might go looking for trouble with the centaurs as allies.
And that's everything you need to know about Poppy Blooms Relationship Quest in the action video game developed by Avalanche Software.
If you wish to achieve a 100% rate completion of the game, consider visiting our Wiki Hub here.