The Lost Astrolabe is one of the side quests you can encounter while exploring the South Hogwarts Region during The Girl From Uagadou main quest. Completing this side mission gives you the following rewards:
1 Mauve Beret
1 Asylum Mask
1 Dapper Mauve Ensemble
3 Wiggenweld Potions
1 Mermaid Mask
180 XP points
To start this Hogwarts Legacy side quest, you must find Grace Pinch-Smedley, a fellow Hogwarts student who tries to find a missing astrolabe who belonged to her grandparents. You will find out that the Lost Astrolabe is, in fact, an ancient navigational tool, and you have to retrieve it from the bottom of Black Lake.
Where To Find Grace Pinch-Smedley
First, you must travel to Lower Hogsfield, a hamlet south of Hogwarts Legacy castle in the South Hogwarts Region. Grace Pinch-Smedley is located northeast of the Lower Hogsfield hamlet, as shown on the map below.
More precisely, the quest giver is positioned on a dock in the southwest of Black Lake, as you can easily spot in the following picture.
Where To Find the Black Lake Diving Spots
After you talk with Grace Pinch-Smedley, your task will be to swim a few meters northeast of the dock in the Black Lake to get to the diving spots where the Lost Astrolabe is being found. You can see the exact location of the diving spots on the map below.
Once you swim to the location shown on the map above, you can see it marked on your minimap a circular purple area, where you must search small white spots in the water that look like whirlpools, as shown in the next picture.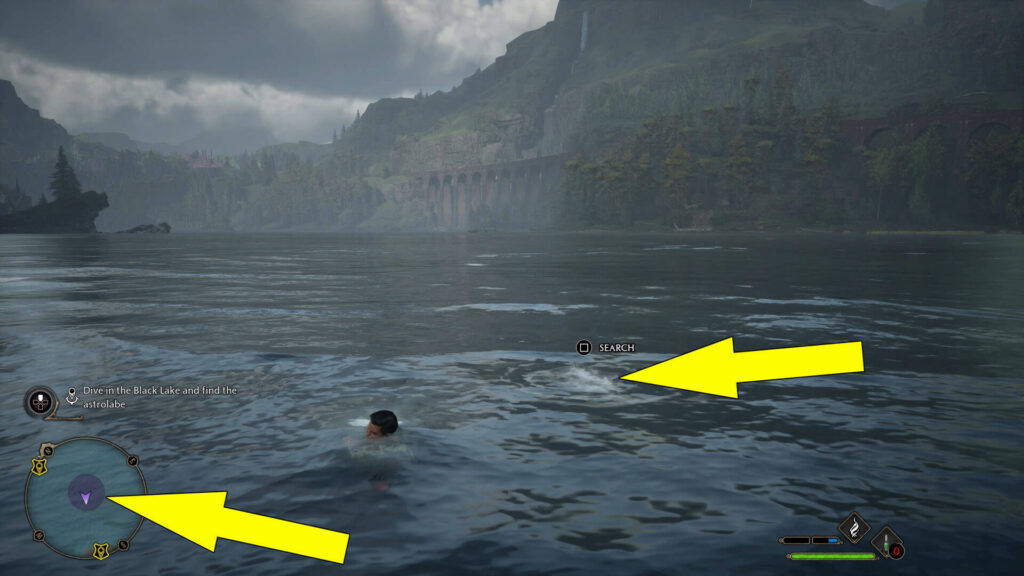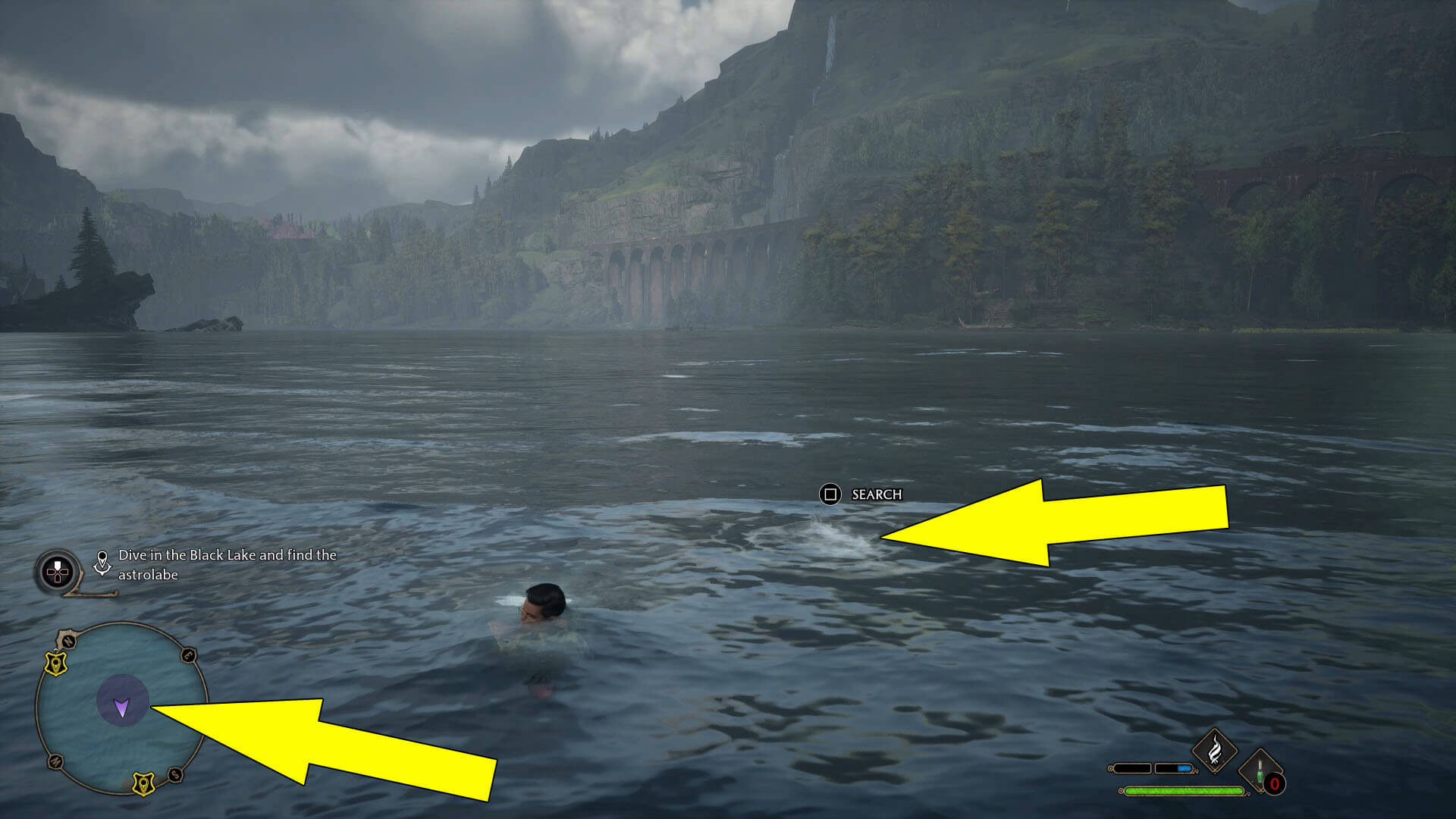 You must interact and dive into all the whirlpools in the purple area. You will get some items each time you dive, but the Lost Astrolabe will always be in the last whirlpool, no matter in which order you dive.
Now that the lost ancient navigational tool is in your possession, you must swim back to the dock and speak with Grace Pinch-Smedley to finish the Hogwarts Legacy Lost Astrolabe side quest. Also, in the Lower Hogsfield hamlet, you can start the Carted Away side mission, so check our guide if you're having problems finding Arn's Carts.