Hogwarts Legacy A Demanding Delivery is a side quest you can complete in Hogsmeade after you receive a letter by Owl Post from Parry Pippin. To unlock this side mission, you must complete the main story quest Flying Class, when you take your first flying lessons with Madam Kogawa.
After you complete the Flying Class main story quest, you will receive a letter from Parry Pippin asking you for your assistance with a delivery. For completing the Hogwarts Legacy A Demanding Delivery side quest, you will be rewarded by the J. Pippin's Potion shopkeeper with 1 Potioneer's Cap and 300 Galleons.
First, you must travel to Hogsmeade and find J. Pippin's Potion shop, in the southwest part of the Hogsmeade village, marked on the map below.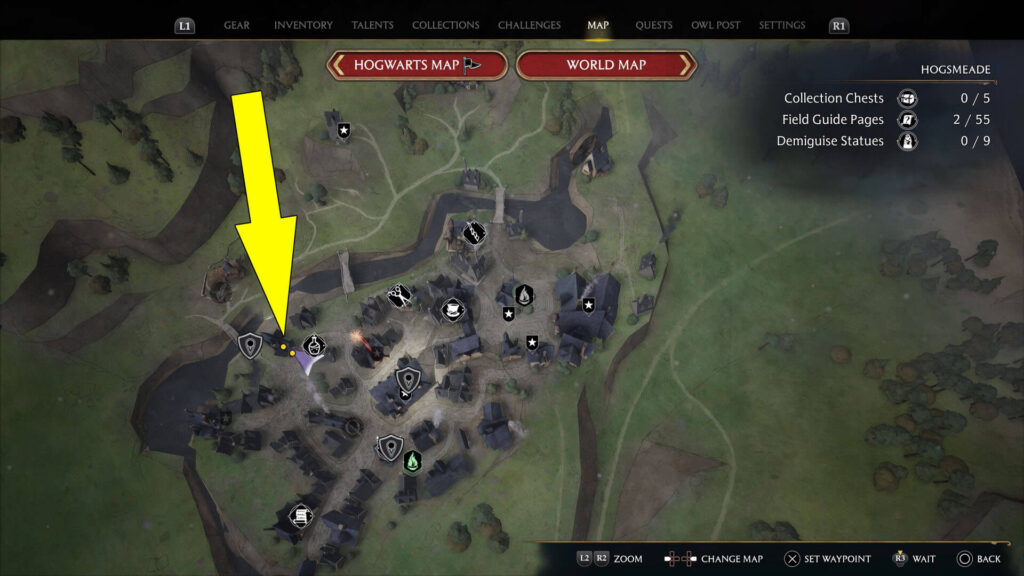 Now, you must enter the shop and talk to the shopkeeper, Parry Pippin, who will ask you to travel south of Hogwarts Castle and make a delivery in Keenbridge. Fatima Lawang ordered a few Invisibility Potions, but Parry Pippin avoids delivering the potions himself because Fatima is constantly complaining about the quality of his stocks. So now you must deliver the potions in Keenbridge and claim the delivery fee from Fatimah.
How To Deliver the Invisibility Potions to Fatimah Lawang
To complete A Demanding Delivery side quest, you must travel now to Keenbridge, a small hamlet in the Hogwarts Valley region. For the exact location of Keenbridge, check our following map.
Once you reach the hamlet, look southwest, and you will see Fatima Lawang waiting for the potions in her small stand, as shown in the following picture.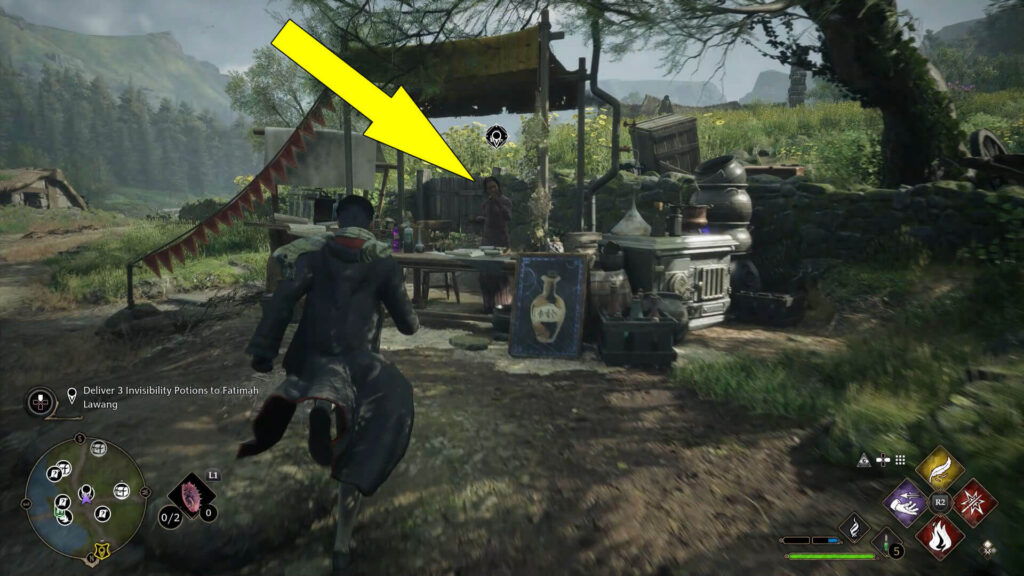 Interact with the vendor, and you will see that Parry Pippin was right when he said she constantly complains because she asks you to drink the Invisibility Potion to prove that it has the desired effect. To equip the Invisibility Potions, you must press and hold L1/LT on your controller, select them with the Right Thumbstick, and release the L1/LT button, as you can see in the next picture.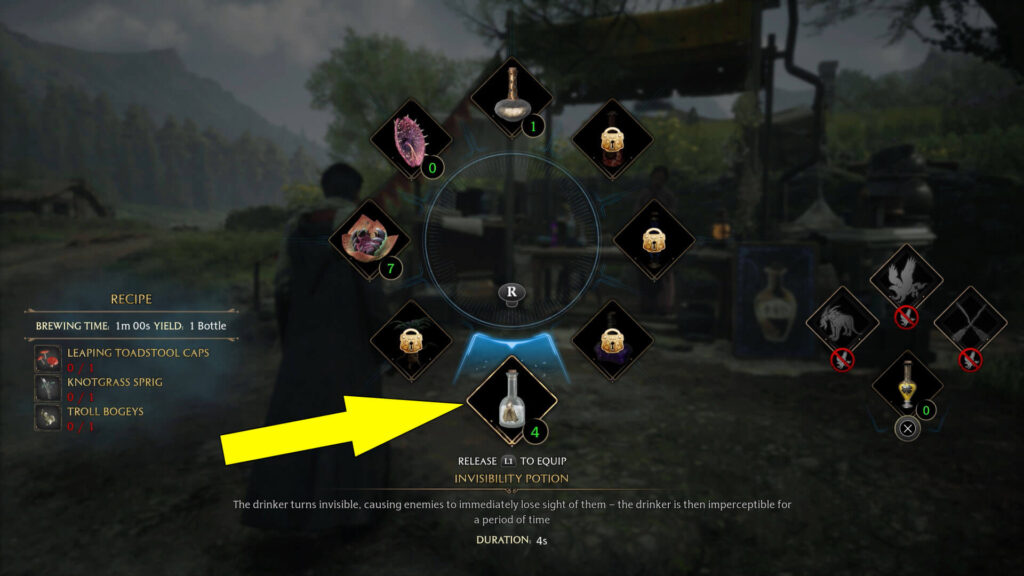 Now that you have the Invisibility Potion equipped press the L1/LT button to drink it and become invisible. As a side note, it is worth mentioning that if you drink the potion while Professor Sharp's Assignment 2 is active in your journal, you'll also complete the first task without having to buy another potion from J. Pippin.
After the potion's effect runs out, you can talk again with Fatima Lawang and give her the ordered items so you can return to Parry Pippin in Hogsmeade and complete the side quest.