Mary Portman's Cellar Collection Chest in Hogwarts Legacy can be obtained after or when playing the Tangled Web side quest in the South Hogwarts Region. Mary Portman's Cellar is a dungeon in the mentioned region where you'll have to fight a lot of spiders, including The Insatiable Spider, which is the South Hogwarts Region Infamous Foe.
Mary Portman's Cellar Collection Chest is one of the nine South Hogwarts Region Collection Chests, and you have to obtain all of them if you aim for 100% completion in this region.
Where To Find Mary Portman's Cellar Chest in Hogwarts Legacy
Mary Portman's Cellar is in Aranshire, a small hamlet east of Hogwarts Castle. We've marked the exact location on the map below.
It's worth mentioning that there is a Floo Flame in the hamlet you can use to fast-travel, provided you have it unlocked. The entrance to Mary Portman's Cellar dungeon is behind the house north of the Floo Flame.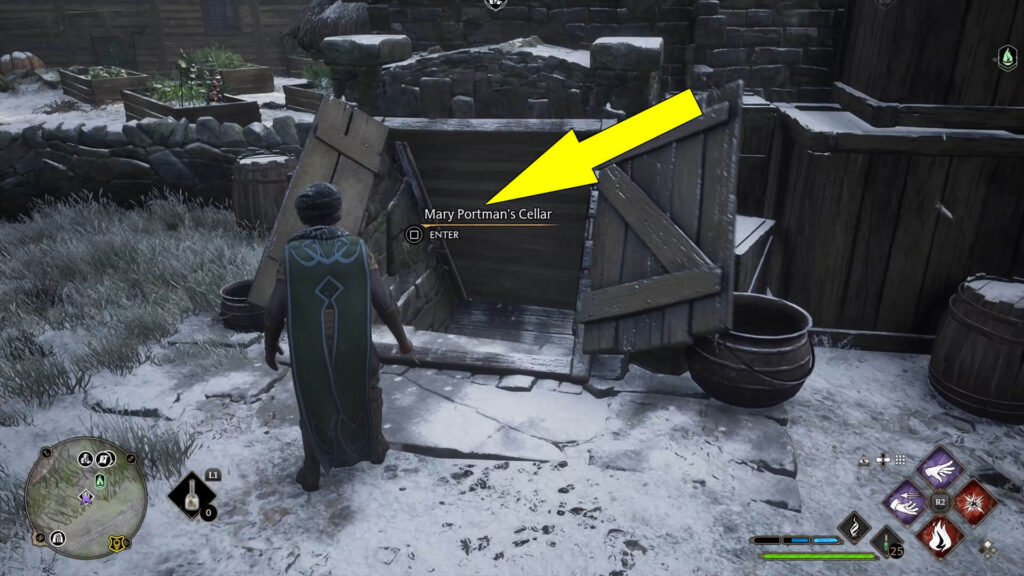 Now, let's explore the dungeon and see where to find the Collection Chest. Upon entering the dungeon, you have to push forward until you reach a wall, then head to the right, and when you reach the next wall, head left. Next, you must go down the ladder and head forward until you enter a larger area.
Now, head east and go through the opening, then continue on the linear path until you reach another larger area. The Chest collectible is next to some crates in the southeastern corner of this larger area.