The Unique Unicorn is a Hogwarts Legacy rescue quest in which you'll save Betty Bugbrooke's friend, a unicorn injured by the wolves while protecting her. His name is Hazel. Due to the growing poacher presence and Hazel's injury, Betty worries about the Unicorn's safety and asks for your help.
Completing The Unique Unicorn Side Quest will reward you with 180 XP and a Conjuration Spellcraft, which you can use in your Room of Requirement. The Unique Unicorn Side Quest becomes available after you progress through the main story and finish the third trial during Niamh Fitzgerald's Trial Main Quest.
Then, you can find the quest giver, Betty Bugbrooke, in Hogsmeade Square and speak with her. She will tell you a story about Hazel the Unicorn and ask if you could find her unicorn friend and get her somewhere safe.
After speaking with Betty Bugbrooke, travel north to the Forbidden Forest using the flying broom to find the unicorn den. The only unicorn den available in the game can be found west of the Upper Hogsfield Floo Flame. We've also marked its location on the map below.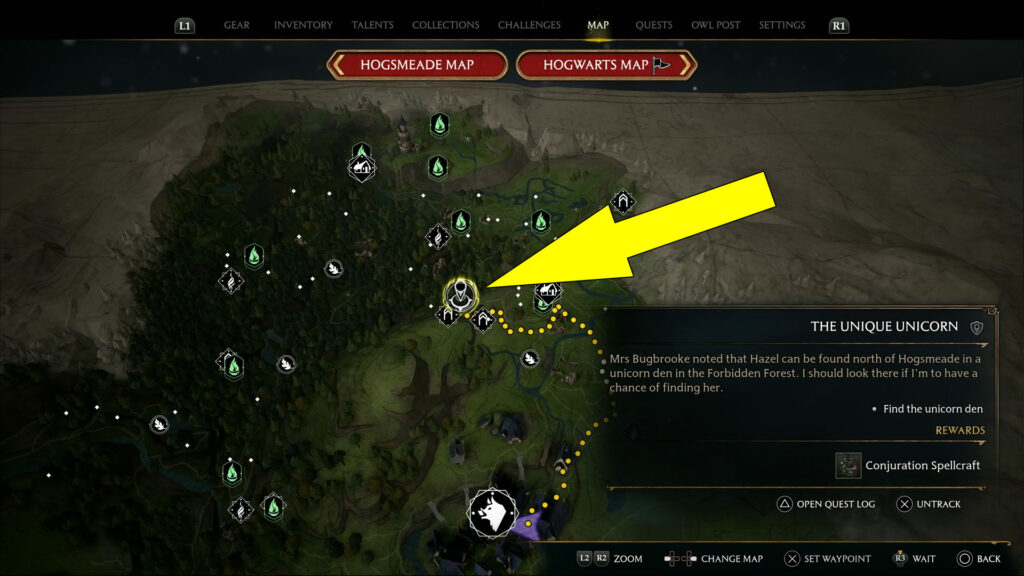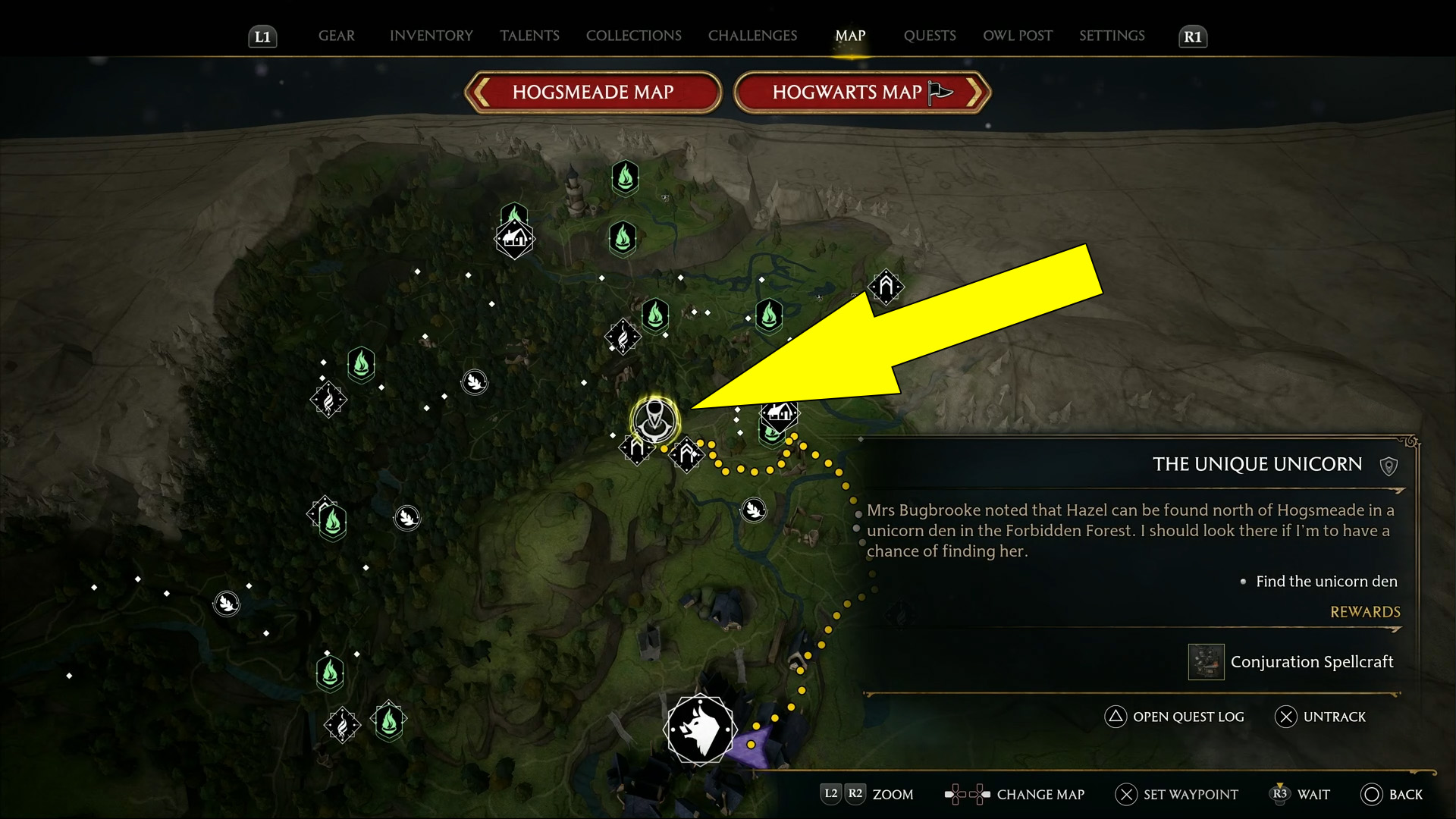 Where To Find and How to Rescue Hazel the Unicorn
When you reach the den, you will notice some unicorns roaming about. Hazel the Unicorn has unique patterns on her sides rather than a single color coat. Also, when Hazel is targeted by pressing (R3)/(RS), her name appears at the top of the screen, making her easy to identify from a distance.
Use the Disillusionment Spell to approach the unicorns stealthily so they won't see you. Come close to Hazel and cast the Arresto Momentum Spell learned during Madam Kogawa's Assignment 2 to slow her down so you can use your Nab-Sack Utility Spell to catch her.
Once you find and rescue Hazel the Unicorn, return Betty Bugbrooke to inform her that her friend is safe and complete The Unique Unicorn Side Quest in Hogwarts Legacy.