Hogwarts Legacy Cragcroftshire Astronomy Table is a mandatory side activity for which you have to solve a little puzzle, assuming you want 100% completion in the southeastern area.
It's worth mentioning that completing Astronomy Tables side activities lets you get Challenges done and unlock customization items. The rewards are claimable from the Exploration tab of the Challenges menu.
But note that this type of side activity becomes available only upon completing the Astronomy Class main quest.
In the following guide, we'll be focusing on the Hogwarts Legacy Cragcroftshire Astronomy Table, explaining where to find the table and how to solve the puzzle.
Where To Find The Cragcroftshire Astronomy Table
For the exact location of the Astronomy Table, make sure to check the Cragcroftshire map below.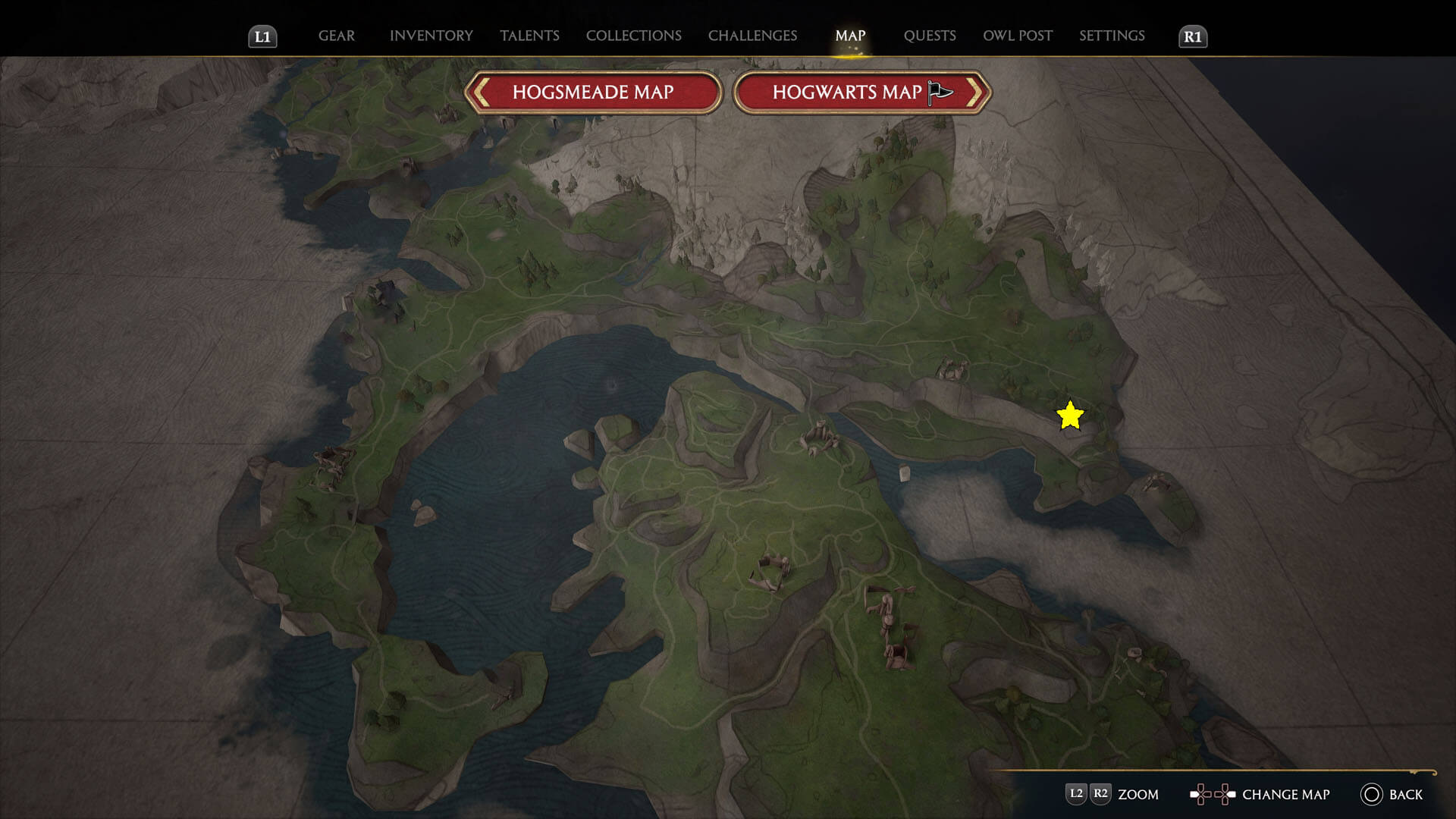 So, the table is in the southeastern corner of the region, and to get to it quickly, it would be best to fast travel to the Cragcroft Floo Flame, then head south.
If you haven't unlocked the Floo Flame yet, get on your Broom and fly to the table. It's not the fastest way, but at least you can admire the beautiful landscapes along the way.
When you reach the spot, you should see the Astronomy Table next to a campfire, not far from the Cragcroftshire Landing Platform.
How To Solve The Cragcroftshire Astronomy Table Puzzle
To continue, you must interact with the Hogwarts Legacy Cragcroftshire Astronomy Table, which can be done only during nighttime.
If it's daytime, all you have to do is open your map, press

/

on your PlayStation/Xbox controller, then

/

.
Good, now interact with the table to start a mini-game where you must align the model in the middle of your screen with the brighter stars (Cetus constellation).
If you check the bottom right corner of your screen, you can see the controls for the telescope.
As such, zoom out by pressing

/

, then slightly rotate the telescope to the left with the right stick to get a perfect match.
Excellent job, our astronomer friend! You've managed to find the Hogwarts Legacy Cragcroftshire Astronomy Table and solve the puzzle. But if you have difficulties with other activities in the video game developed by Avalanche Software, you can always check our Wiki Hub here.