Hogwarts Legacy Poidsear Coast Landing Platform counts as a collectible, and it appears on your map if you zoom out all the way, then select the area with your cursor.
As such, you'll need to find and land on the platform if you want to achieve 100% completion in the southern coastal area.
If you land on multiple platforms, which are scattered all over the open world of Hogwarts Legacy, you also unlock gear appearances from the Quidditch Captain set. To check your progress and claim the customization rewards go to the Exploration tab of the Challenges menu.
Because the platforms are positioned in high-ground places, you need a flying Broom to reach them. Meaning you first need to complete the Flying Class main quest and then buy your own Broom.
It's worth mentioning that Landing Platforms are not that easy to find because they don't have markers on the map, so you must have a keen eye to spot them while exploring the open world.
Therefore, in the following guide, which focuses on the Hogwarts Legacy Poidsear Coast Landing Platform, we'll give you instructions to help you find the collectible.
Where To Find The Poidsear Coast Landing Platform
First, it would be best to check the Poidsear Coast map below, where we've marked the location of the Landing Platform.
As you can see, the Landing Platform is in the southernmost point of the area, and to reach it fast, you should fast travel to the Hogwarts Legacy South Poidsear Coast Floo Flame, then head even further south.
Once you reach the location pinpointed on our map, look for the platform high on a cliff by the water near one of the 3 Poidsear Coast Balloons sets.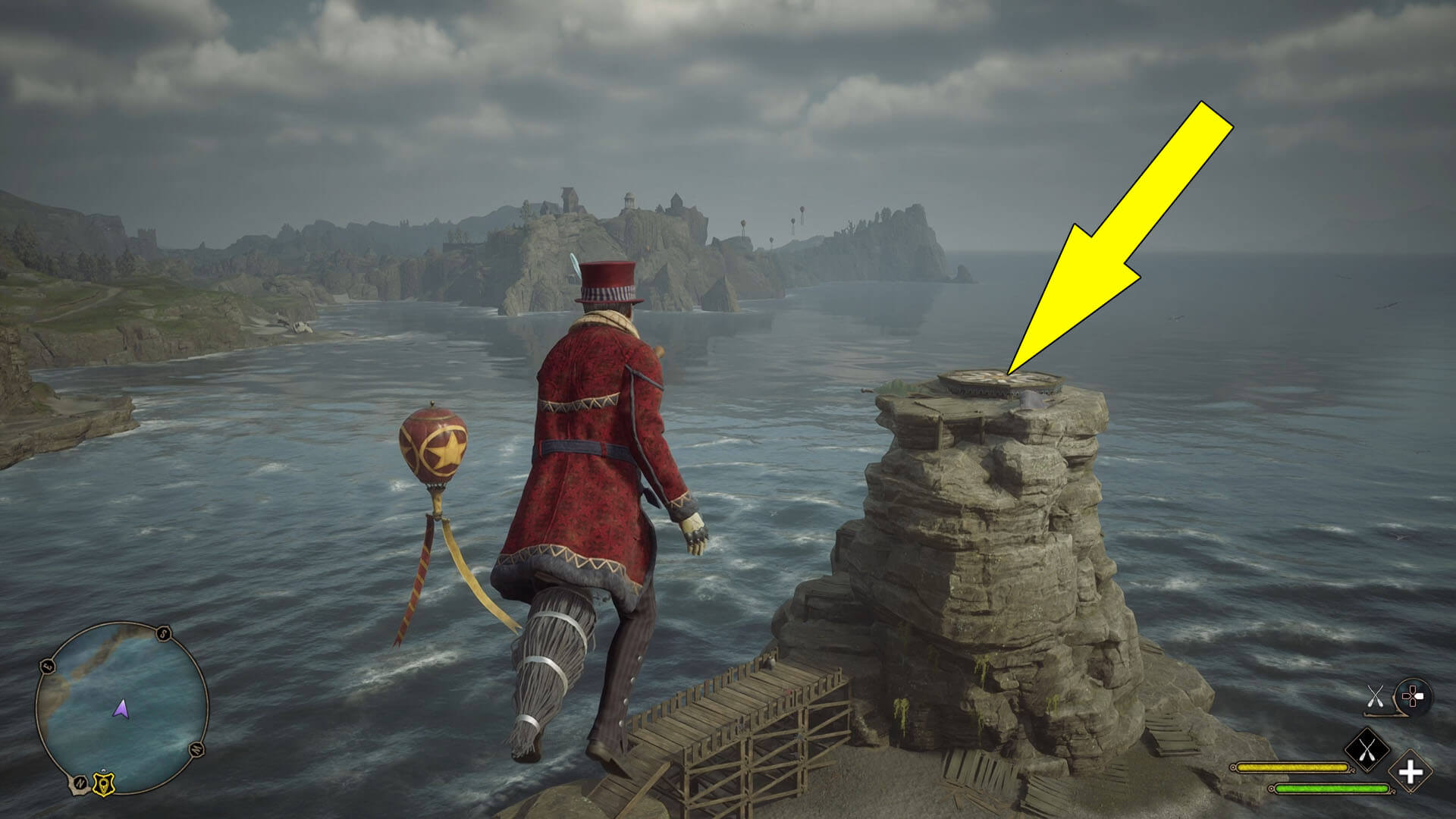 How To Land On The Poidsear Coast Landing Platform
Landing with the Broom on the Hogwarts Legacy Poidsear Coast Landing Platform is easy; all you have to do is position yourself above it and hold the

/

button on your PlayStation/Xbox controller.
Then, to get credit for the collectible, you have to go to the middle of the platform and stay there until you receive 80 XP, as shown in the next image.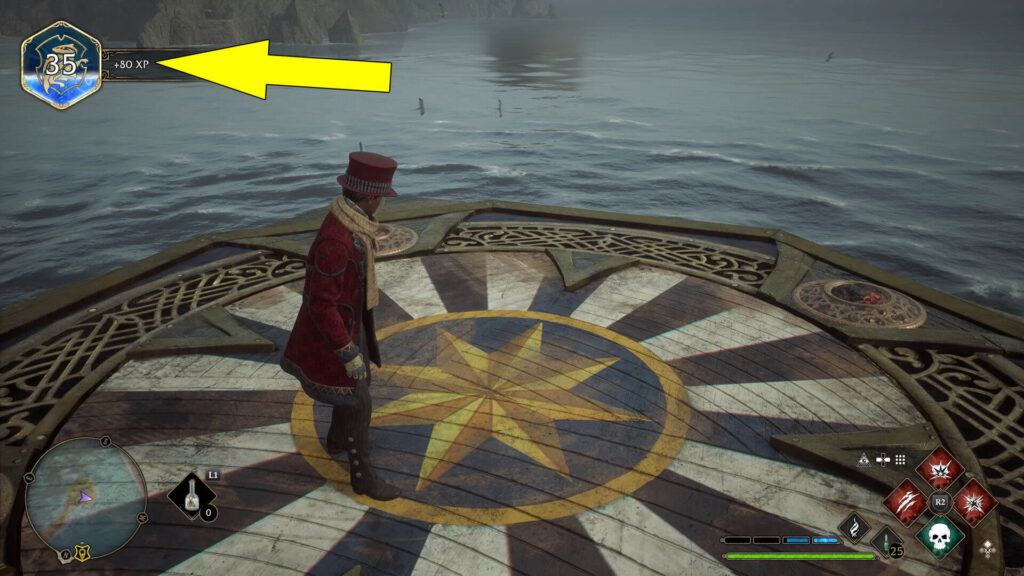 That's all, friend! You've found and landed on the Hogwarts Legacy Poidsear Coast Landing Platform. However, you can continue exploring or even do a quest, and if you need additional assistance, go to our Wiki Hub here.