The Forbidden Forest Astronomy Table in Hogwarts Legacy requires you to play a mini-game, provided you want to reach 100% completion in this region. Before going for any Astronomy Table in the game, you need to know that you first have to complete the Astronomy Class main quest.
The Astronomy Tables can be interacted with only at nighttime, so you'll want to remember this. If you solve enough Astronomy Tables puzzles, you unlock gear skins from the Starry-Eyed Seer set. Go to the Exploration tab of the Challenges menu to see your progress.
Where To Find the Forbidden Forest Astronomy Table in Hogwarts Legacy
The Forbidden Forest Astronomy Table can be found in the middle of the region, as shown on the following map.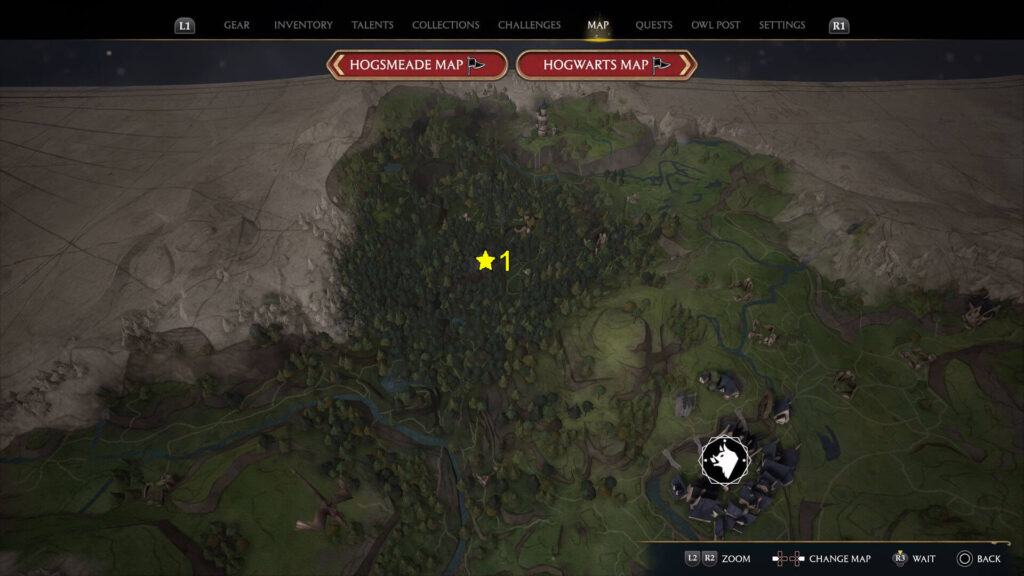 It's located quite close to one of the Forbidden Forest Merlin Trials, which also count as collectibles and thus are needed for 100% completion of this region. The Astronomy Table is found high on the edge of a cliff. Therefore, you should look for it while on your flying Broom to spot it faster.
How To Solve the Forbidden Forest Astronomy Puzzle
After locating the Forbidden Forest Table in Hogwarts Legacy, you need to make sure it's nighttime. If not, open your map, press R3/RS (PlayStation/Xbox), and then X/A. Now that you've scared the sun away, you can go near the Table and interact with it.
To complete the mini-game, you must align your telescope with the constellation (the glowing stars). To do so, here are the controls for the telescope:
R2/RT to zoom in
L2/LT to zoom out
Right Stick to rotate the telescope
Left Stick to point the telescope in any direction
To quickly solve the puzzle, first zoom out, then rotate the telescope clockwise to align it. If needed, make minor adjustments for the perfect alignment.