Hogwarts Legacy Coastal Cavern Balloons are grouped in a set of 5 pieces, which counts as one of the four collectibles of the smallest area of the video game. Considering the Balloons are high in the sky, you'll need a flying Broom to reach them; hence, you'll first need to complete the Flying Class main quest and then buy your own Broom.
It's worth mentioning that popping multiple Balloon sets can get you Broom skins claimable from the Exploration tab of the Challenges menu.
Where To Find the Coastal Cavern Balloon Set in Hogwarts Legacy
On the following map, you can see that the Coastal Cavern Baloon set is found close to the southern border before entering the Poisear Coast. If you are going to the Coastal Cavern region for the first time, note that you can find its entrance in a Medium Bandit Camp in the southeastern part of the South Sea Bog area.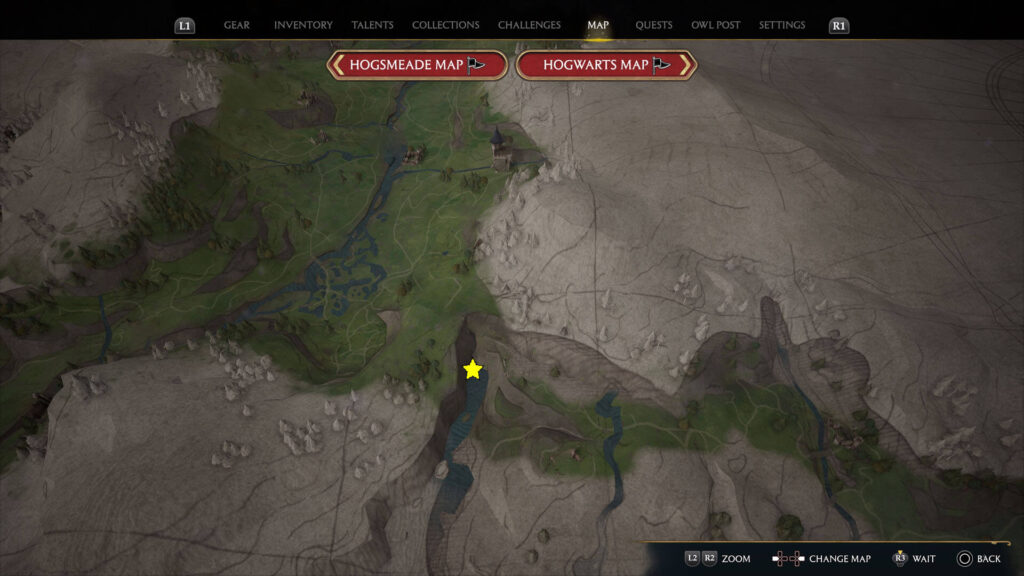 The fastest way to reach the Balloons in the Coastal Cavern is to fast-travel to the North Poidsear Coast Floo Flame, where you can also find the Coastal Cavern Field Guide Page. Of course, if you haven't unlocked the Floo Flame yet, you must cross the Cavern and exit on the other side, where you enter the Poidsear Coast area.
You can see the 5 Balloons if you look southeast of the Floo Flame, with the first quite close to the edge of the big balcony. You probably think these Balloons are part of the Poidsear Coast area, but no, they will count for the Coastal Cavern region.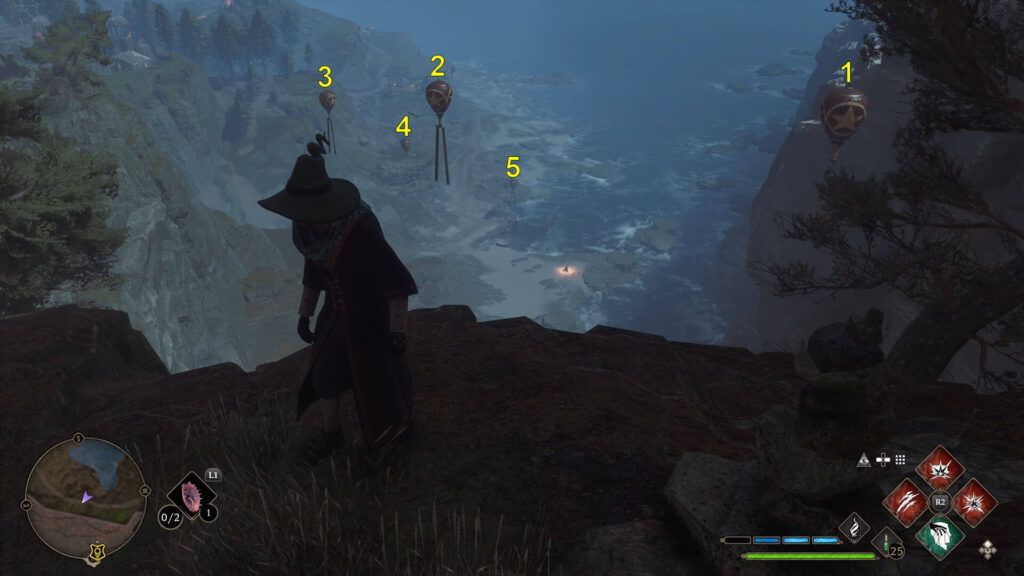 Now get on your Broom and fly through each Balloon to get credit for the collectible and receive 50 XP. Lastly, don't forget to check if you completed any of the associated Challenges and got a Broom skin.