Hogwarts Valley Astronomy Tables are mini-games you can complete to unlock the Starry-Eyed Seer gear appearance set in Hogwarts Legacy. For this, you have to go to the Exploration tab of the Challenges menu to see your progress and claim the skins.
You can interact with the Astronomy Tables only during nighttime; as such, if you want to skip time, open your map, press R3/RS (PlayStation/Xbox), and then X/A. Of course, first, you must complete the Astronomy Class main quest, and only then can you start getting these collectibles.
Where To Find the Two Hogwarts Valley Astronomy Tables in Hogwarts Legacy
On the Hogwarts Valley map below, you can see that one Astronomy Table is on the northeastern corner of the map, while the other is on the southern side.
Astronomy Table #1: Near Some Crates and Barrels
The first Astronomy Table in Hogwarts Valley is found near some crates and barrels on the hill southwest of Brocburrow, a hamlet in the northeastern corner of the region.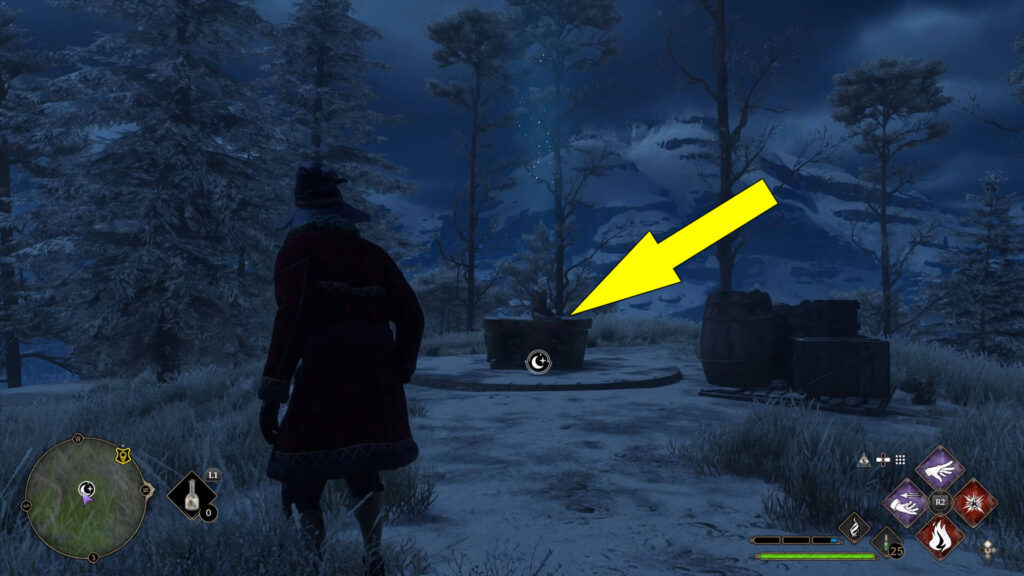 You might not see the Table because of the trees, but keep your eyes on the mini-map and look for the moon sign. Before you interact with the Astronomy Table, make sure it's nighttime. Now, start the mini-game in which you have to align the telescope with the Corvus constellation (the brighter stars).
To do so, zoom out using L2/LT (PlayStation/Xbox) and rotate the telescope using the Right Stick. If you need to make additional adjustments to get the perfect alignment, you can also zoom in with R2/RT and move the telescope with the Left Stick.
Astronomy Table #2: On the Top of Some Ruins
For the second Hogwarts Valley Astronomy Table, you have to go to the Keenbridge hamlet in the middle part of the region. Then get on your Broom and go to the ruins southeast of the hamlet, across the water.
You'll find the collectible on top of the ruins, just like in the next screenshot.
Interact with the Table, and to solve the puzzle, this time, you'll need to align the telescope with the Capricornus constellation. As such, zoom in, then rotate the telescope to get a perfect match.