The 10 Hogwarts Legacy North Ford Bog Balloons come in 2 sets, each with five pieces. To pop a Balloon, all you need to do is fly through it on your Broom, which you can obtain only after the Flying Class main quest.
If you pop multiple sets of Balloons, you complete challenges and unlock Broom Appearances or skins, if you like. To check your progression, enter the Challenges menu, select the Exploration tab, and go to the Pop Balloons section.
Where To Find the Two North Ford Bog Balloon Sets in Hogwarts Legacy
On the North Ford Bog map below, we've pinpointed the two areas where you can find the two sets of Balloons. Here is where to find them in the game.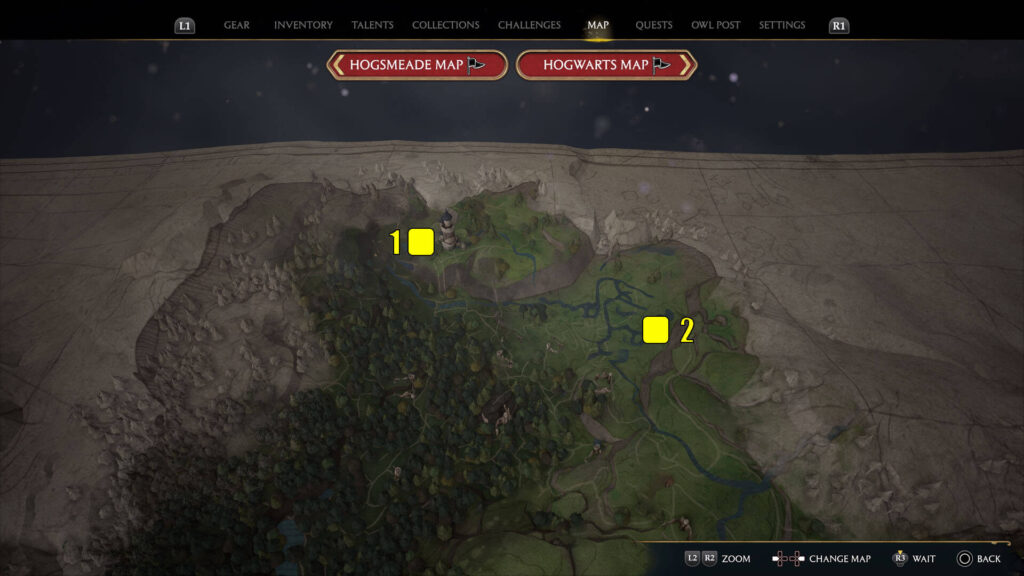 Balloon Set #1: East of the Pitt-Upon-Ford Hamlet
You'll find the first North Ford Bog Balloon set east of the Pitt-Upon-Ford hamlet at the location marked on our map, close to the North Ford Bog Astronomy Table. Make sure you are on your Broom, and you are flying high to be able to spot all 5 Ballons, like in the next image. Pop every single Balloon by simply flying through it.
Balloon Set #2: Near the East North Ford Bog Floo Flame
The second Hogwarts Legacy Balloon set in North Ford Bog can be found in the east part of the region, near the East North Ford Bog Floo Flame. Once you are at the second location marked on the map above, you should see one of the Balloons if you are flying high enough.
Pop it, and fly a couple of meters south, looking to your left side to spot the second Balloon behind a tree. Now, head south to find the next two near a cliff. For the last Balloon needed for this set, you must continue south from the previous one. You'll find it near the same cliff but a little higher.