The North Hogwarts Region Balloons count as one of the many Hogwarts Legacy collectibles featured in the northern area and are mandatory if you want to achieve 100% completion. You'll have to look for a set of 5 Balloons and pop all of them to get credit for the collectible. To check your collectibles' progress in this region, zoom out to the max and put your cursor on the area you are interested in.
Also, destroying multiple sets of Balloons will get you cool Broom skins, which can be claimed from the Exploration tab of the Challenges menu. To start popping Balloons, you first need to own a flying Broom, which can be done after completing the Flying Class main quest.
Where To Find the North Hogwarts Region Balloon Set in Hogwarts Legacy
As you can see on the North Hogwarts Region map below, the set of 5 Balloons is located on the south side of the area. More exactly, north of the Mooncalf Den Floo Flame or west of the Forbidden Forest Floo Flame and one of the 5 North Hogwarts Region Merlin Trials.
Once you reach the location marked on the map above, fly high on your Broom to spot the Balloons scattered around this open area.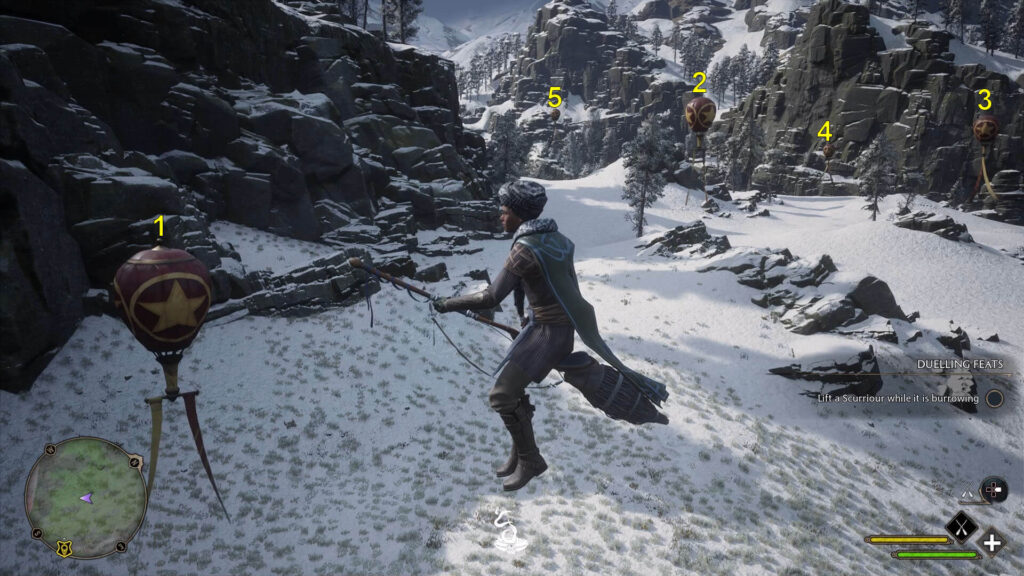 All you have to do now is go through each Balloon in whatever order you please. Upon popping the fifth Balloon, you should get credit for the collectible and gain 50 XP.