Summoner's Court Match 2 is a Hogwarts Legacy side quest in which you must beat Samantha Dale in the fun Summoner's Court mini-game. Samantha seems pretty confident that you are no match for her, so prove she is wrong and defeat her. However, Match 2 will come with new obstacles, and you might not know what strategy to apply.
First, you have to meet a requirement to start Match 2, and that is to complete the quests below:
When you are ready, go to the courtyard on the east part of Hogwarts Castle.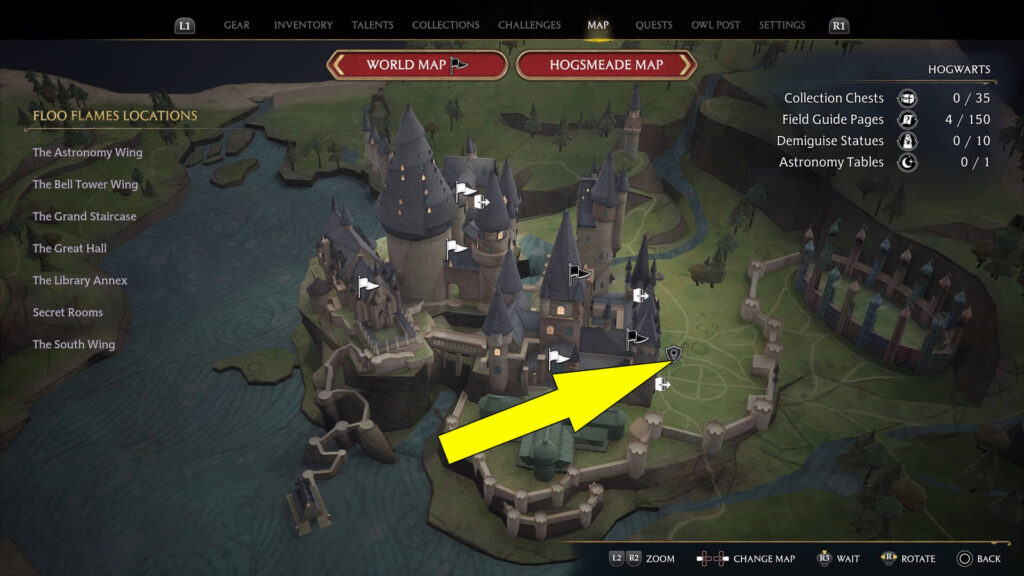 You can fast-travel close to the courtyard if you have unlocked any of the Floo Flames available in The Bell Tower Wing. If not, track the Summoner's Court: Match 2 side quest and reach its starting point from the closest fast travel point you have available. Once you reach the said location, you should see your rival, Samantha Dale, on the podium near the Summoner's Court board.
If you can't see Samantha, you must approach the yellow circle on the ground and interact with it. Now talk to the NPC to start the Hogwarts Legacy Summoner's Court Match 2 quest.
How To Win Summoner's Court Match 2 in Hogwarts Legacy
Let us refresh your memory and explain how the mini-game is played. You have to pull the blue spheres one at a time as close as possible to you, but make sure they remain on the board, or you'll receive 0 points. As you can see, the board is split into four colors; each will bring you a different amount of points:
Red – 10 points
Orange – 20 points
Green – 30 points
Blue – 50 points
It's clear that you should aim for the blue part of the board, but it can be risky. As such, if Samantha doesn't have too many points, maybe you should play it safe and aim for the green part of the board. To pull the spheres, you must wait your turn and then use the Accio spell, learned in the Charms Class main quest. Note that you can move on the podium to get a better angle.
Also, there are two obstacles on the board that can get in the way; they look like whirlpools, and they pull the spheres towards them, so stay as far as you can from them.
To aim for the blue part of the board, release the button assigned to Accio when you reach the middle of the orange part. If you must pass through a whirlpool, hold the button assigned to Accio longer.