Hogwarts Legacy Clagmar Coast Field Guide Pages may be all you need to level up, as they grant 80 XP for each one you find and interact with. Also, the two Clagmar Coast Field collectibles are required to achieve 100% completion in the southernmost area of the world.
However, it can be tricky to find the collectibles because they are both invisible. To reveal the Guide Pages, you must get near their locations and cast Revelio. If you don't want to lose too much time looking for the Field Guide Pages in Clagmar Coast, we've got you covered.
Where To Find the Two Clagmar Coast Field Pages in Hogwarts Legacy
On the following map, we've marked the exact locations of the 2 Guide Pages in the Clagmar Coast area.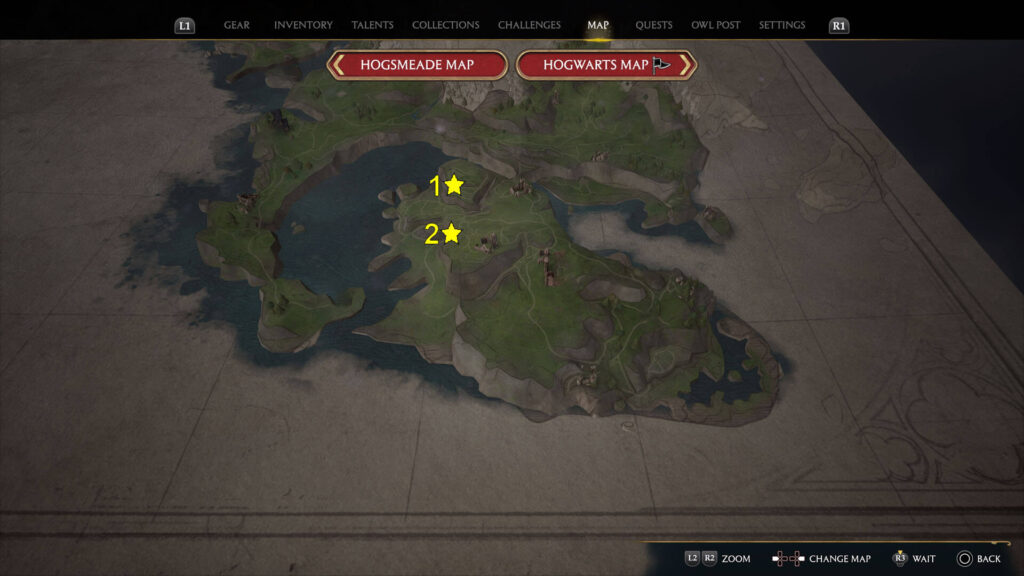 Field Guide Page #1 (Acromantula Venom): Next to Some Wooden Boards
The first Hogwarts Legacy Clagmar Coast Page is found in a Medium Bandit Camp on the northern side of the region. Once you reach the spot, look for the bottles on the wooden boards in the southern part of the camp and cast Revelio next to them. Then, collect the newly revealed Guide Page, named Acromantula Venom.
It's worth mentioning that you can find one of the five Clagmar Coast Collection Chests in the same camp.
Field Guide Page #2 (Pungous Onion Bulb): Next to a Broken Table
For the second Field Guide Page, you must head south of the previous collectible. Upon reaching the second location pinpointed on our map (southeast of a Small Bandit Camp), cast Revelio next to the broken table in the damaged tent, as shown in the screenshot below. You should now be able to see the collectible and pick it up to find out it's named Pungous Onion Bulb.