Hogwarts Legacy Hogwarts Valley is the largest region in the game, and it features many collectibles, including 3 Landing Platforms.
Therefore the Hogwarts Valley Landing Platforms are mandatory if you aim for 100% completion in this area.
To get credit for this type of collectible, all you have to do is find them and land in the middle.
However, it can be tricky locating the Platforms because they don't appear on your map, even if you get close.
Also, as you probably figured out, you need a Broom to reach these Platforms, so you first must complete the Flying Class main quest.
Now, to make sure you don't waste too much time looking for the Hogwarts Legacy Hogwarts Valley Landing Platforms collectibles, you should check the guide below.
Hogwarts Legacy Hogwarts Valley Landing Platforms Locations Map
The locations of the 3 Landing Platforms in the Hogwarts Valley region are marked on the following map.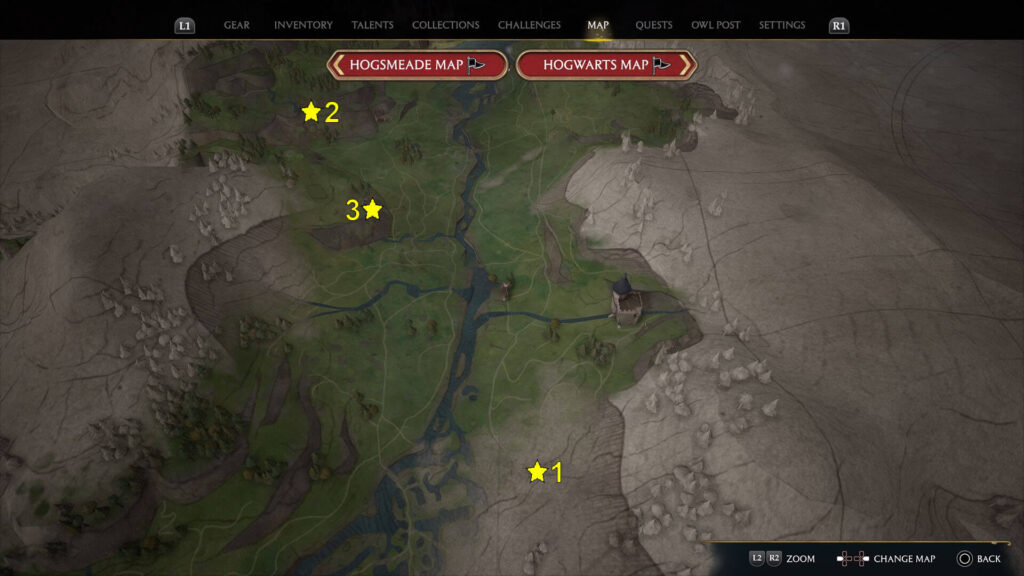 In addition, we'll go over each collectible below in the same order as the one on our map.
Landing Platform #1: By The Railroad
The first Hogwarts Valley Landing Platform is found southwest of The Mine's Eye Floo Flame in the southeast part of the region.
More precisely, you'll find the collectible on a cliff by the railroad.
Now land and position yourself in the middle of the Platform to make it spin and get the torches around it to light up.
Landing Platform #2: On The Edge Of A Mountain
For the second Hogwarts Legacy Landing Platform in the region, you need to go to the West Hogwarts Valley Floo Flame.
Once at the fast travel point, get on your Broom and gain some serious altitude to spot the Platform on the edge of the mountain to the north.
Landing Platform #3: On The Top Of Some Ruins
The last Hogwarts Valley Landing Platform will take you to the ruins southeast of the West Hogwarts Valley Floo Flame.
Look for the Platform on the top of the ruins, as shown in the next image.
Great job, friend! You've landed on all 3 Hogwarts Legacy Hogwarts Valley Landing Platforms. But if you encounter any other problem in this video game, don't hesitate to go to our Wiki Hub here.