The South Hogwarts Region Balloons in Hogwarts Legacy are grouped in 5 sets of 5 pieces each, and you need to pop all of them if you aim for 100% completion of this area. The only requirement to unlock this type of collectible is to own a flying Broom, which you can do after completing the Flying Class main quest.
Then, all you need to do is locate the hidden Balloons and pop them by flying through them on your Broom. If you pop multiple sets of Balloons, you unlock Broom skins, which can be claimed from the Exploration tab of the Challenges menu.
Where To Find the Five South Hogwarts Region Balloon Sets in Hogwarts Legacy
On the next South Hogwarts Region map, we have marked the five sets of Balloons you must pop. Three are on the eastern side, and two are west of the school.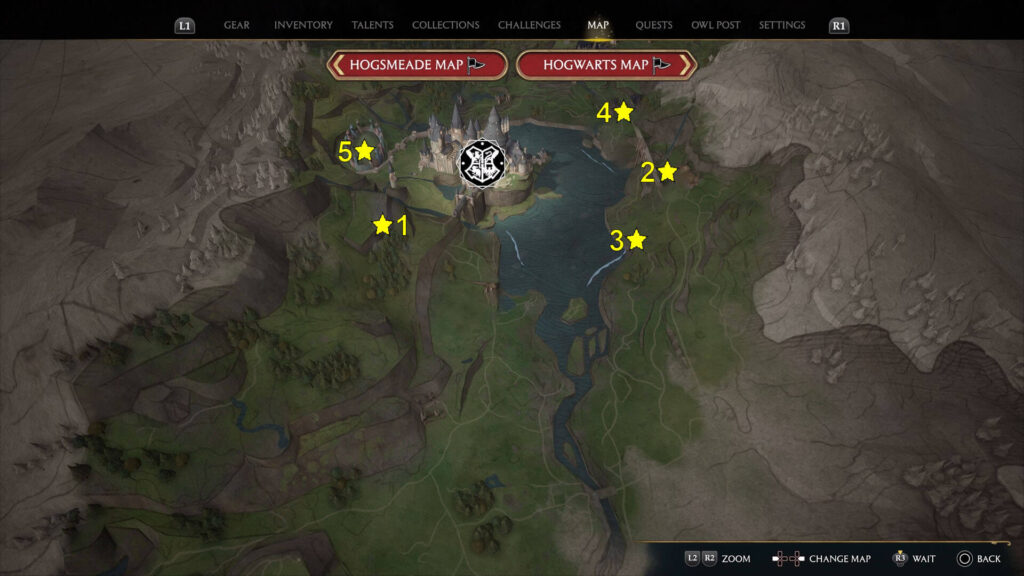 Balloon Set #1: Southwest of Hogwarts Castle
The first South Hogwarts Region Balloon set is found southwest of Hogwarts Castle, at the location marked on the map above. Once in the right spot, fly high on your Broom to spot the five Balloons, then go through each one to get credit for the collectible.
Balloon Set #2: Near the Railroad Bridge
For the second Balloon set, you'll have to go to the Aranshire hamlet east of Hogwarts Castle. Then, head directly north of the small hamlet's Floo Flame to find the Balloons near the railroad bridge.
Balloon Set #3: Southwest of Aranshire
Another set of Balloons is southwest of the Aranshire hamlet, at the third location marked on our map. More exactly high in the air between the railroad and the water.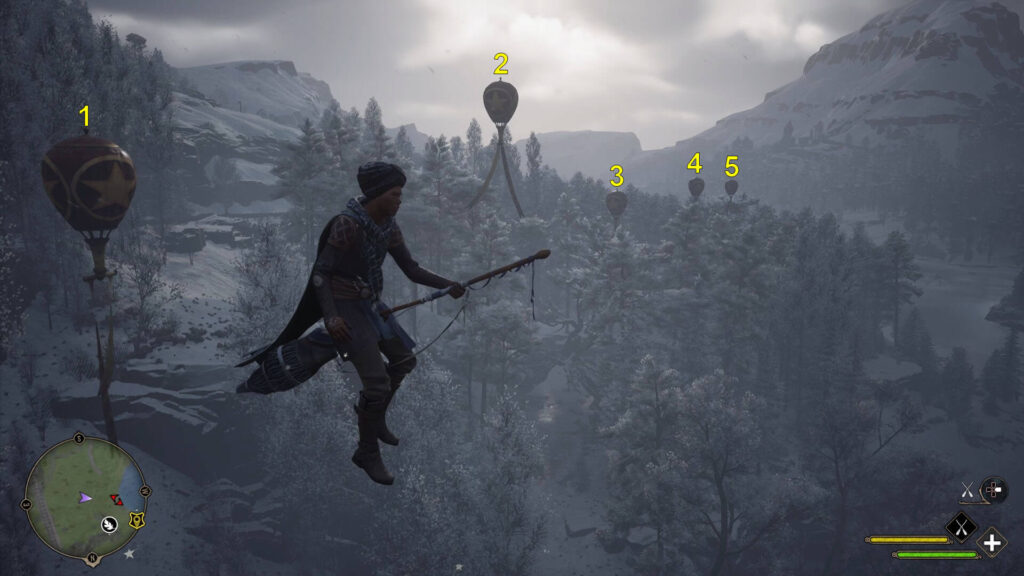 Balloon Set #4: Above Hogsmeade Train Station
The fourth South Hogwarts Region Balloon set is available during Madam Kogawa's Assignment 1. So complete the Assignment to find and pop the Balloons above Hogsmeade train station.
Balloon Set #5: Above Quidditch Pitch
The last Balloon set is found above Quidditch Pitch, and it's also available during Madam Kogawa's Assignment 1.