Hogwarts Legacy Poidsear Coast Balloons are collectibles floating throughout the southern coastal region of the video game developed by Avalanche Software.
There are 3 sets of 5 Balloons each in the Poidsear Coast region, and you need to pop all of them if you are aiming for 100% completion in the area.
However, to pop the Balloons, you need to reach them high in the sky, meaning you must use a flying Broom. You can buy your own Broom upon completing the Flying Class main quest.
Of course, you'll be rewarded for your effort with Broom skins. To claim the rewards, you must access the Exploration tab of the Challenges menu.
Now, if by any chance you can't find all the Hogwarts Legacy Poidsear Coast Balloons collectibles make sure to check the following guide.
Hogwarts Legacy Poidsear Coast Balloons Locations Map
As you can see on the Poidsear Coast map below, the 3 Balloon sets are scattered all over the region.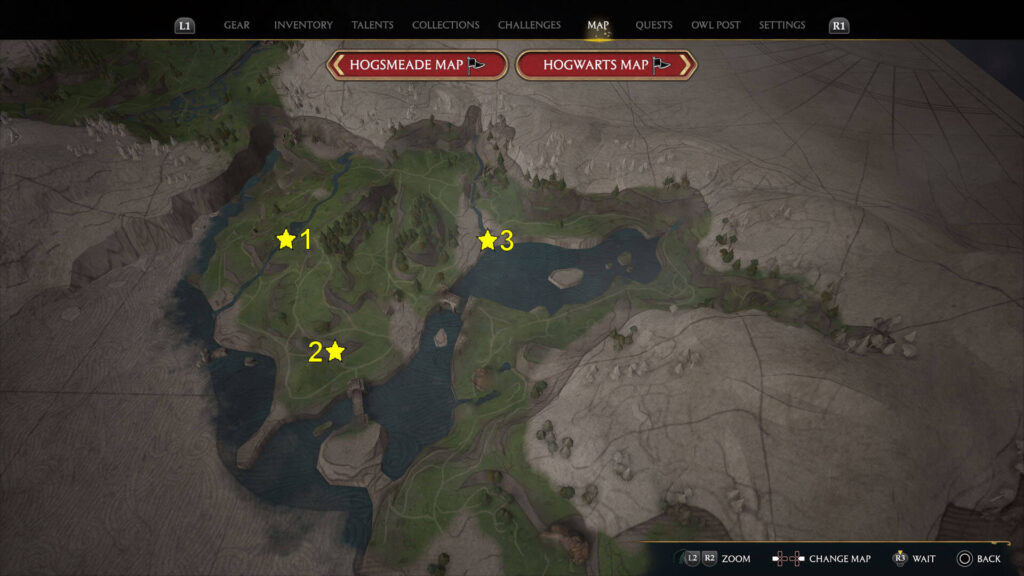 To continue, we'll provide additional instructions for each Balloon set following the order on the map above.
Balloon Set #1: Floating Above A River
The first Poidsear Coast Balloon set is located south of the Poidsear Castle Floo Flame on the west side of the region.
Once you reach the first location marked on our map, you should find one of the Balloons of set #1 under a bridge, with the remaining 4 following the river southwest to the sea.
Pop all 5 Balloons by going through them on your Broom to get credit for the collectible.
Balloon Set #2: Floating Above A Beach
For the next Hogwarts Legacy Poidsear Coast Balloon set, you have to head southeast of the South Poidsear Coast Floo Flame.
The Balloons are floating above the beach at the second location pinpointed on the map above, close to the Poidsear Coast Landing Platform.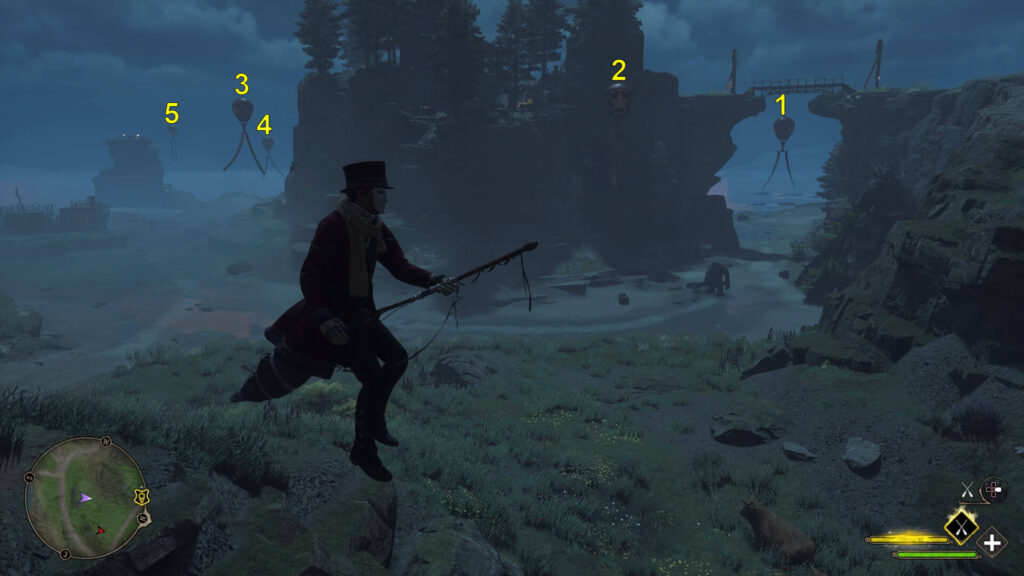 Balloon Set #3: Floating Above Another River
The last Balloon set in Poidsear Coast will take you northeast of the Marunweem Bridge Floo Flame on the east side of the area.
Upon reaching the spot, you'll find the 5 Balloons floating above another river that flows into the sea.
Nice flying, our wizard/witch friend! You've managed to pop all Hogwarts Legacy Poidsear Coast Balloons and can now focus on other collectibles, puzzles, and quests. Of course, if you need further assistance, check our Wiki Hub here.