Hogwarts Legacy Feldcroft Region Balloons are a type of collectibles you can find while flying with your broom in the western part of the open world.
You can obtain your flying broom only after you complete the Flying Class main story quest.
Popping each set of balloons unlocks more Broom Appearances and earns you 50 XP to increase your level faster.
Therefore, check our Hogwarts Legacy Feldcroft Region Balloons guide below to find out where you can pop each of these collectibles.
Hogwarts Legacy Feldcroft Region Balloons Sets Locations Map
The following Hogwarts Legacy Feldcroft Region map shows the exact locations of all six balloons sets.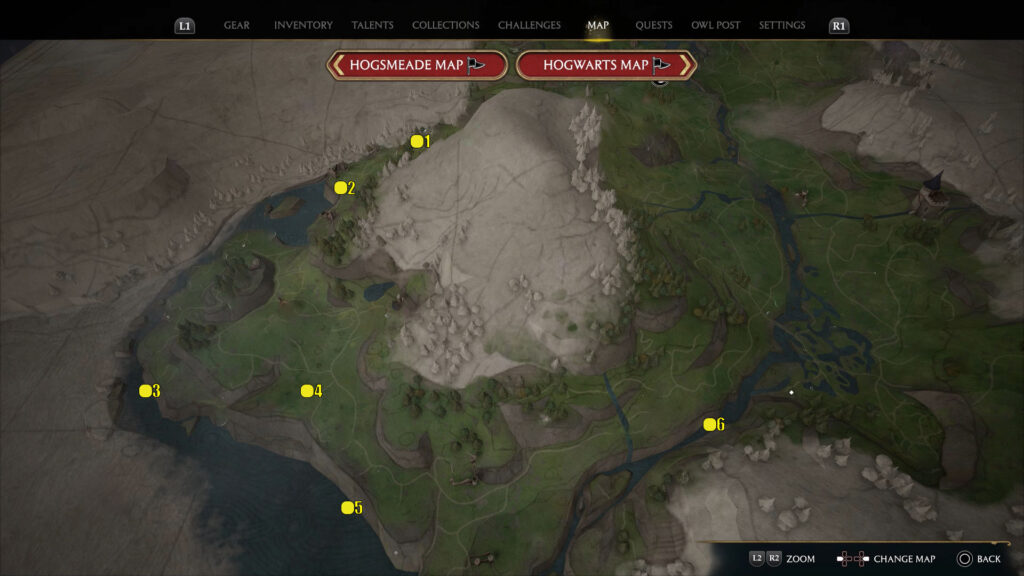 Balloon Set #1: Southwest Of The North Feldcroft Floo Flame
You can spot the first set of balloons in the Feldcroft Region by flying on your broom southwest of the North Feldcroft Floo Flame near a bandit camp.
The Balloon set has a circular formation, as you can see in the next picture.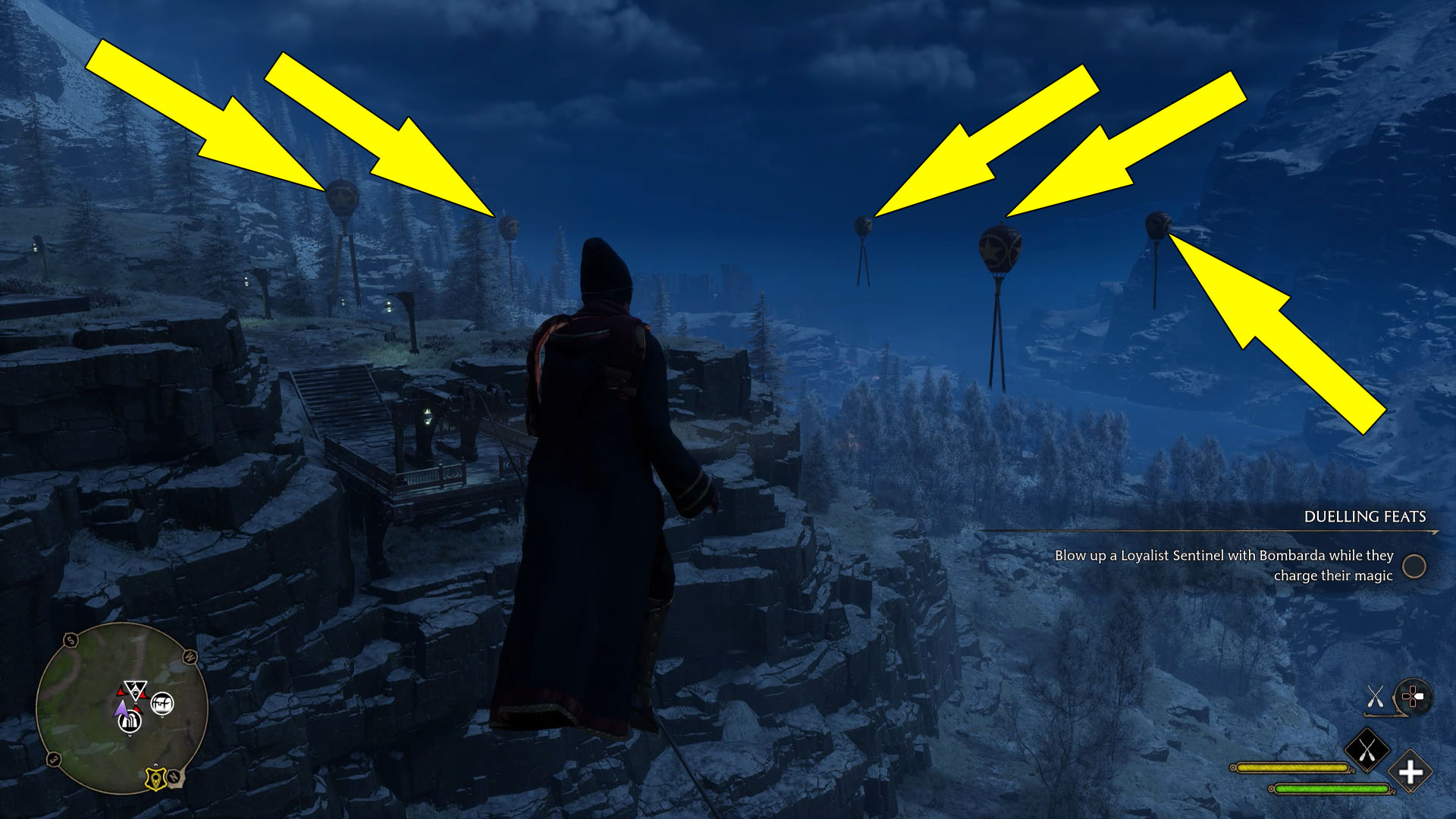 To pop the set of balloons, fly with your broom through each of them.
Also, on the hill nearby, you can find a Feldcroft Region Astronomy Table.
Balloon Set #2: Above The Water Near A Tower
The second set of balloons to pop is located south of the first one, above the water, near a tower.
This Hogwarts Legacy Feldcroft Region Balloons set comes in a line formation.
In the tower east of the ballons, you can collect a Feldcroft Field Guide Page.
Balloon Set #3: Near The South Feldcroft Floo Flame
Now you must travel to the south part of the Feldcroft Region, where you can spot a zig-zag balloon set formation above the water south of a Landing Platform.
Balloon Set #4: Near The Feldcroft Village
The next set of Hogwarts Legacy Feldcroft Region Balloons is positioned 150 meters southeast of the Feldcroft village and comes in a circular formation.
Balloon Set #5: Along The Coastline
From the previous set of balloons, you must travel south of the Feldcroft Catacomb Floo Flame.
You will spot the fifth balloon set in a line formation along the coastline, as shown in the following picture.
Balloon Set #6: In A Valley Near Irondale
The last set of Hogwarts Legacy balloons you can find in the Feldcroft Region is located south of Irondale hamlet.
More exactly, in a valley above the river in a straight line formation.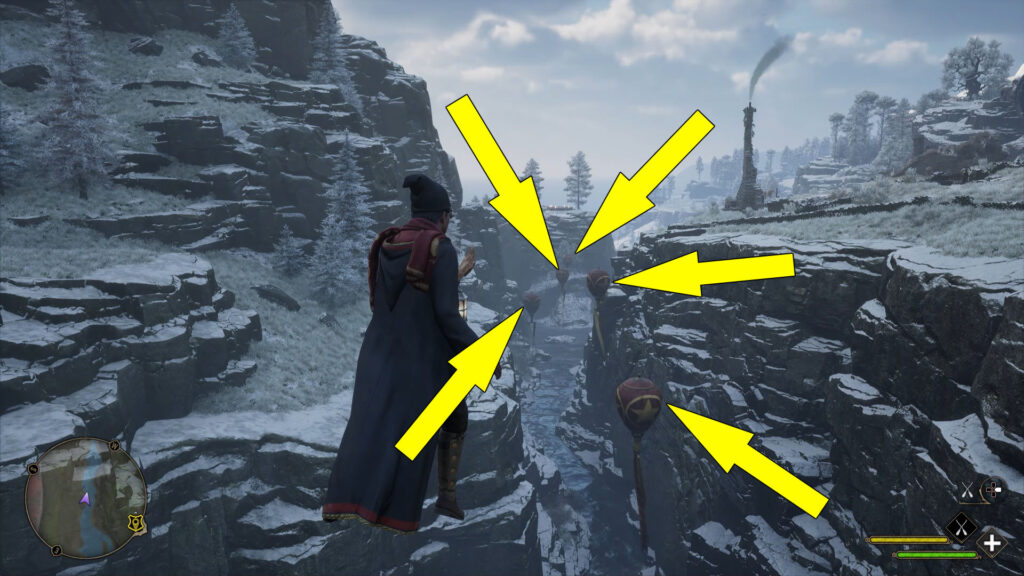 Congratulations! You've found all six Hogwarts Legacy Feldcroft Region Balloons in no time.
For more helpful guides like this, feel free to check our Wiki Hub here.