Hogwarts Legacy Cragcroftshire Ancient Magic Hotspot is a mandatory side activity, assuming you want to achieve 100% completion in the southeastern region of the video game. However, you must first complete Percival Rackham's Trial main quest, and only then can you access the Ancient Magic Hotspots.
Also, by completing multiple Ancient Magic Hotspots side activities, you will get extra Ancient Magic slots, allowing you to use powerful spells dealing a lot of damage. To complete the Cragcroftshire Ancient Magic Hotspot, you'll need to find three runes, which can get tricky if you don't pay close attention to your surroundings.
Where To Find the Cragcroftshire Ancient Magic Hotspot in Hogwarts Legacy
The Ancient Magic Hotspot is found inside a tower in the western part of Cragcroftshire, as shown on the map below.
To quickly reach the mentioned tower, you should fast-travel to the Hogwarts Legacy Cragcroft Shore Floo Flame and head southeast. When you get to the right spot, you'll find the tower by the water.
How To Complete the Cragcroftshire Ancient Hotspot
The magic pool you need to interact with to start the side activity is inside the tower, on the first floor.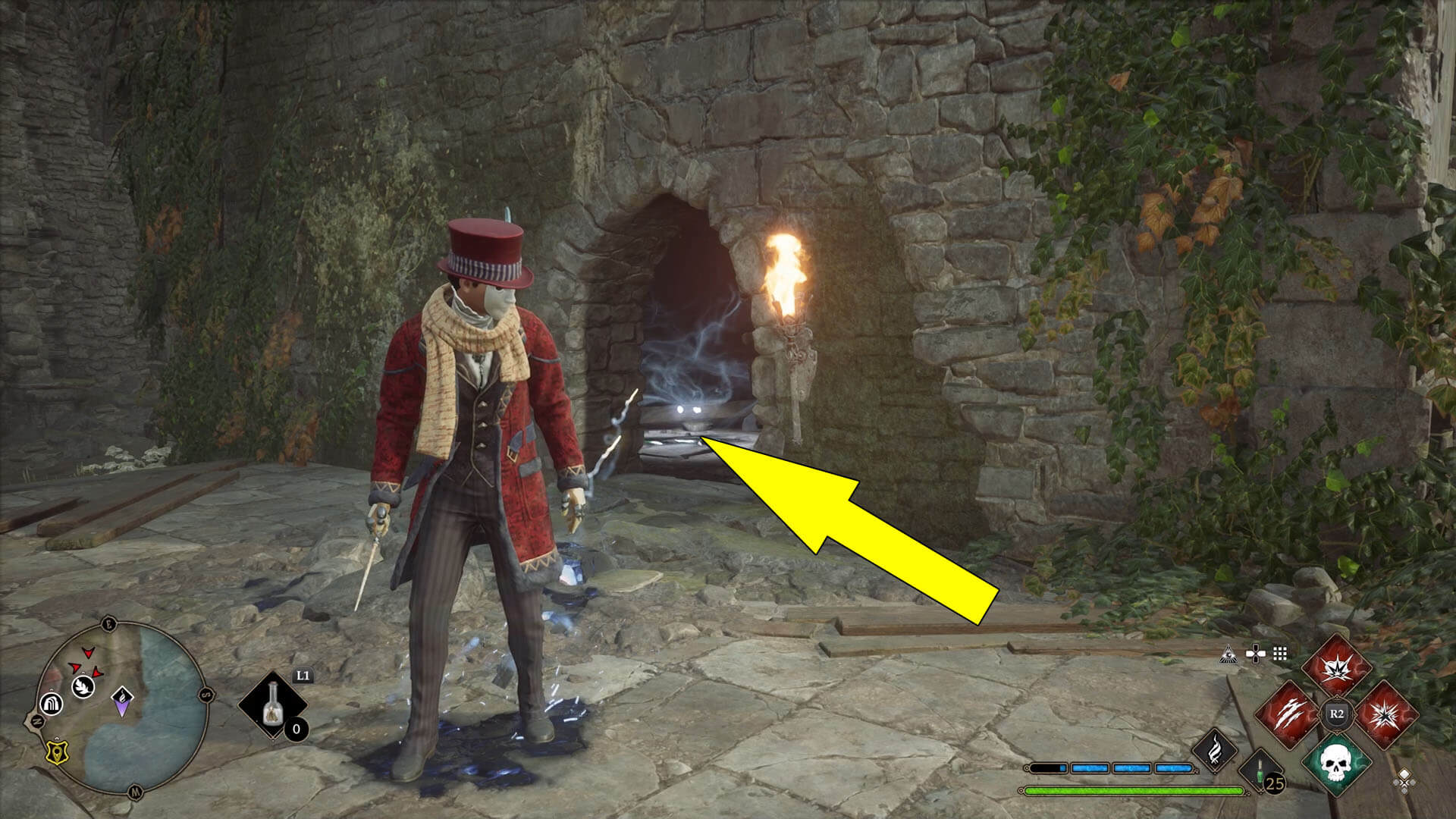 To continue, you need to find three magic runes, and for the first one, you must go up the stairs. Don't stop climbing until you find the rune in front of an opening covered by vines. Now, continue climbing to reach the roof, where the second rune awaits you. Finally, for the third rune, you must get on your Broom and fly from the roof to the balcony one floor down on the northwest side of the tower.
After you obtain the last rune, the Hogwarts Legacy Cragcroftshire Ancient Magic Hotspot should get cleared. Still, there is plenty more to do in the video game developed by Avalanche Software, so feel free to check our Hogwarts Legacy Wiki Hub.