History Of Magic Class is a less exciting side quest in which you'll attend a Hogwarts Legacy history class and learn more about some notable wizards. Finishing the History Of Magic Class Quest will reward you with 180 XP and a Conjuration Spellcraft to use in your Room of Requirement.
To unlock the History Of Magic Class Side Quest, you must progress the storyline until you complete the third trial during Niamh Fitzgerald's Trial Main Quest. Then, you can attend the History of Magic Class, taught by Professor Binns near the Bell Tower Courtyard in The Bell Tower Wing of Hogwarts Castle.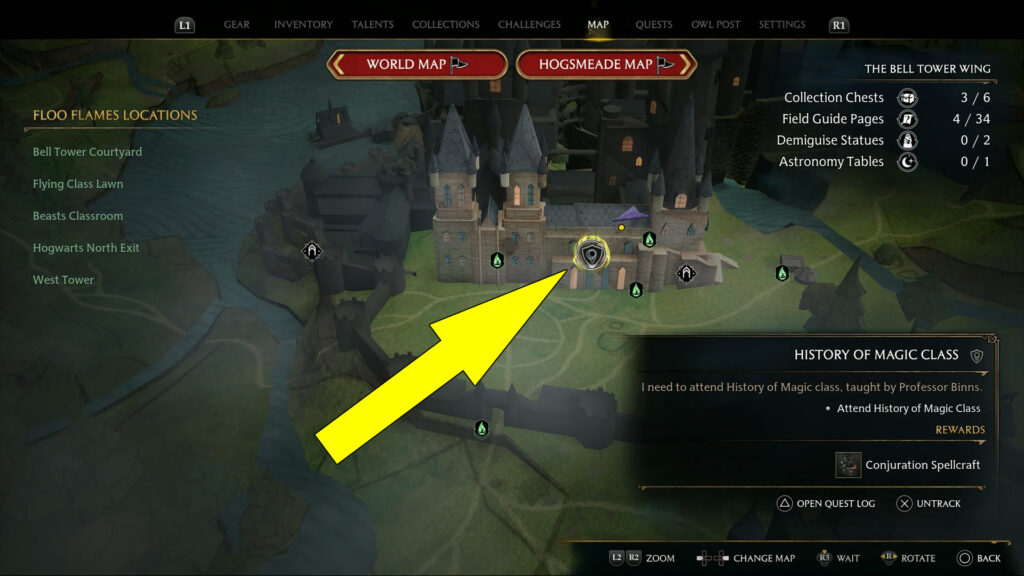 Once you show up for the class, a cutscene will start. However, you must keep your character awake by wiggling the Left Stick (L3)/(LS) to the left and right.
After a while, you'll have to follow Professor Binns outside while he's lecturing. At some point, Professor Binns will begin speaking to you, and when he is finished, you will have the following options to say:
Bragbor. I know that name.
Bragbor. That name seems familiar
Pick whatever dialogue option you want since it won't affect the end result of the quest. Professor Binns will then continue educating the other students on noteworthy figures, and you'll need to find the Field Guide Page for Grimbald Weft.
Grimbald Weft Field Guide Page Location
To find the Field Guide Page for Grimbald Weft, position yourself near the Christmas Tree and turn your camera south. You'll find the Grimbald Weft Field Guide Page in front of a showcase.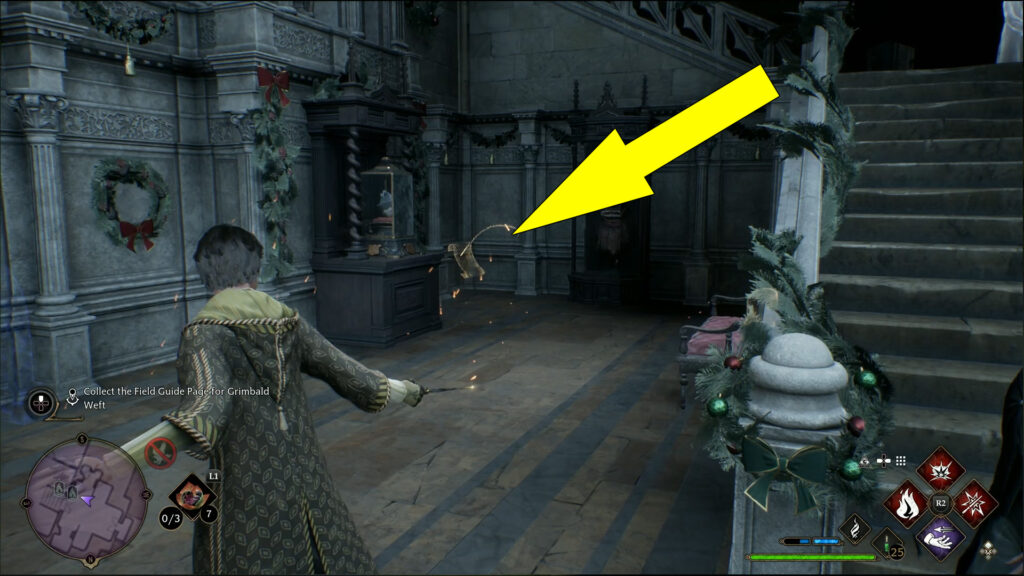 Professor Bins will approach you when you collect the Field Guide Page, and you can choose one of the following dialogue options:
Yes, I enjoyed the search.
It was just an old skull.
Sir Affpuddle Field Guide Page Location
After that, Professor Bins will ask you to look for Sir Affpuddle on another Field Guide Page. The Field Guide Page For Sir Affpuddle can be found in the northeast part of the room, in front of the last knight statue. From the Christmas Tree, climb up the stairs north, then another set of stairs to the right to reach the knight statues. Check the image below for the exact location of the Field Guide Page for Sir Affpuddle.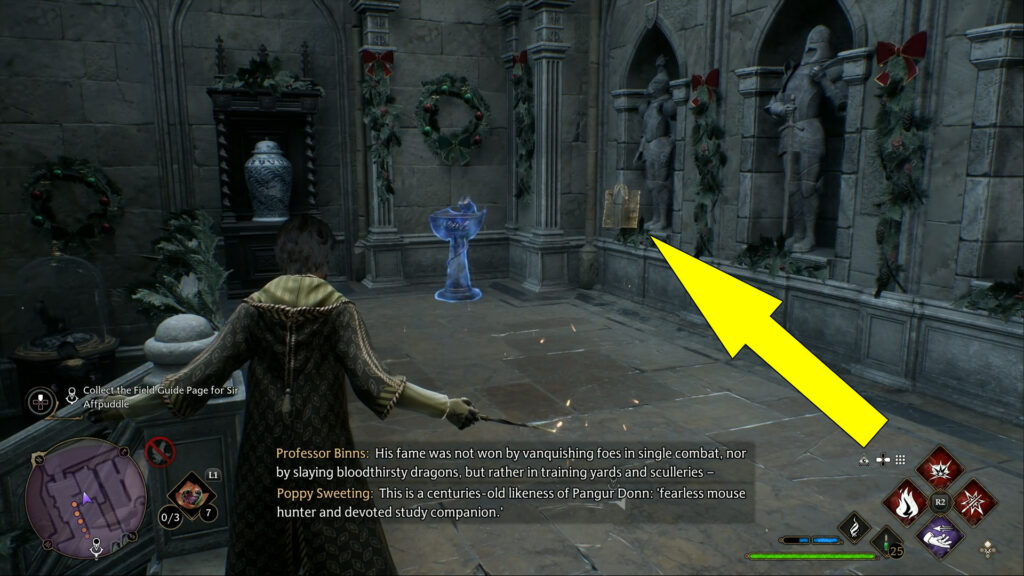 Bring the Field Guide Page back to Professor Bins after you collect it. He will continue to lecture you on history, and after he is through, you can respond with one of the following lines:
That's a shame
I'm not surprised
After you finish the conversation with Professor Bins, you'll complete the History Of Magic Class in Hogwarts Legacy.