Hogwarts Legacy is an action role-playing video game developed by Avalanche Software and set in the Wizarding World created by J.K. Rowling.
The game features 34 spells that you can use to interact with the world and defend yourself against enemies.
Except for Altering Spell, which comes from an optional Side Quest, most of the spells in the game are unlocked through story progression and completing Assignment Quests given by Hogwarts Professors.
If you are a diligent student and learn all spells in Hogwarts Legacy, you will unlock The Spell Master Trophy/Achievement to show it off. The three Unforgivable Curses are not required to unlock the trophy.
Throughout this guide, you'll learn about all the spells available, what they can do, and how to unlock them in Hogwarts Legacy.
All Essential Spells Locations
All the Essential Spells are unlocked through story progression, and they are the basic kit for every wizard or witch.
They can be viewed in the top left corner of the magic spell menu screen by pressing DPad Right on your controller.
These spells can be cast at any time and do not require to equip them in one of the four slots.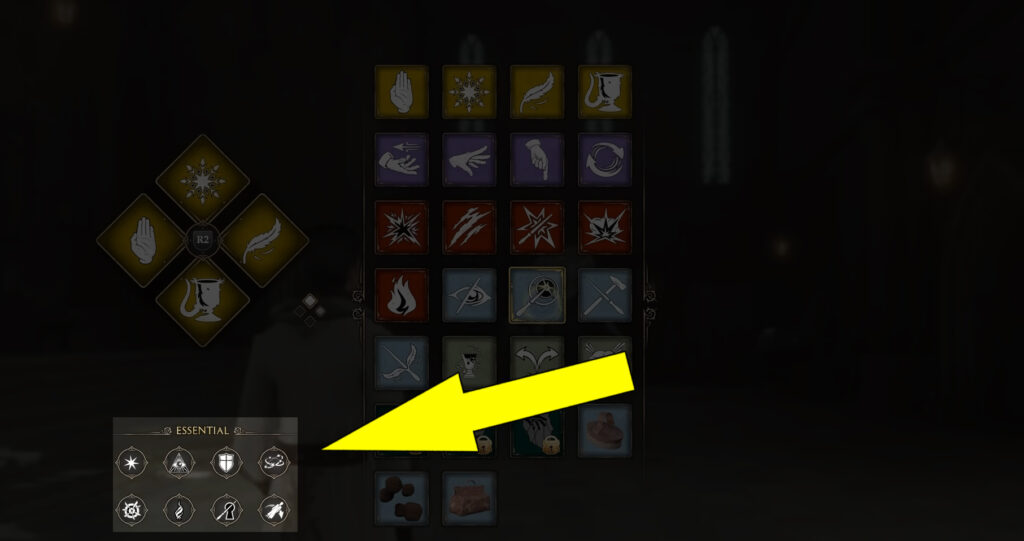 All Control Spells Locations
The Control Spells are marked with Yellow and allow you to destroy the Yellow Shields.
These spells are used to solve puzzles or for crowd control against enemies.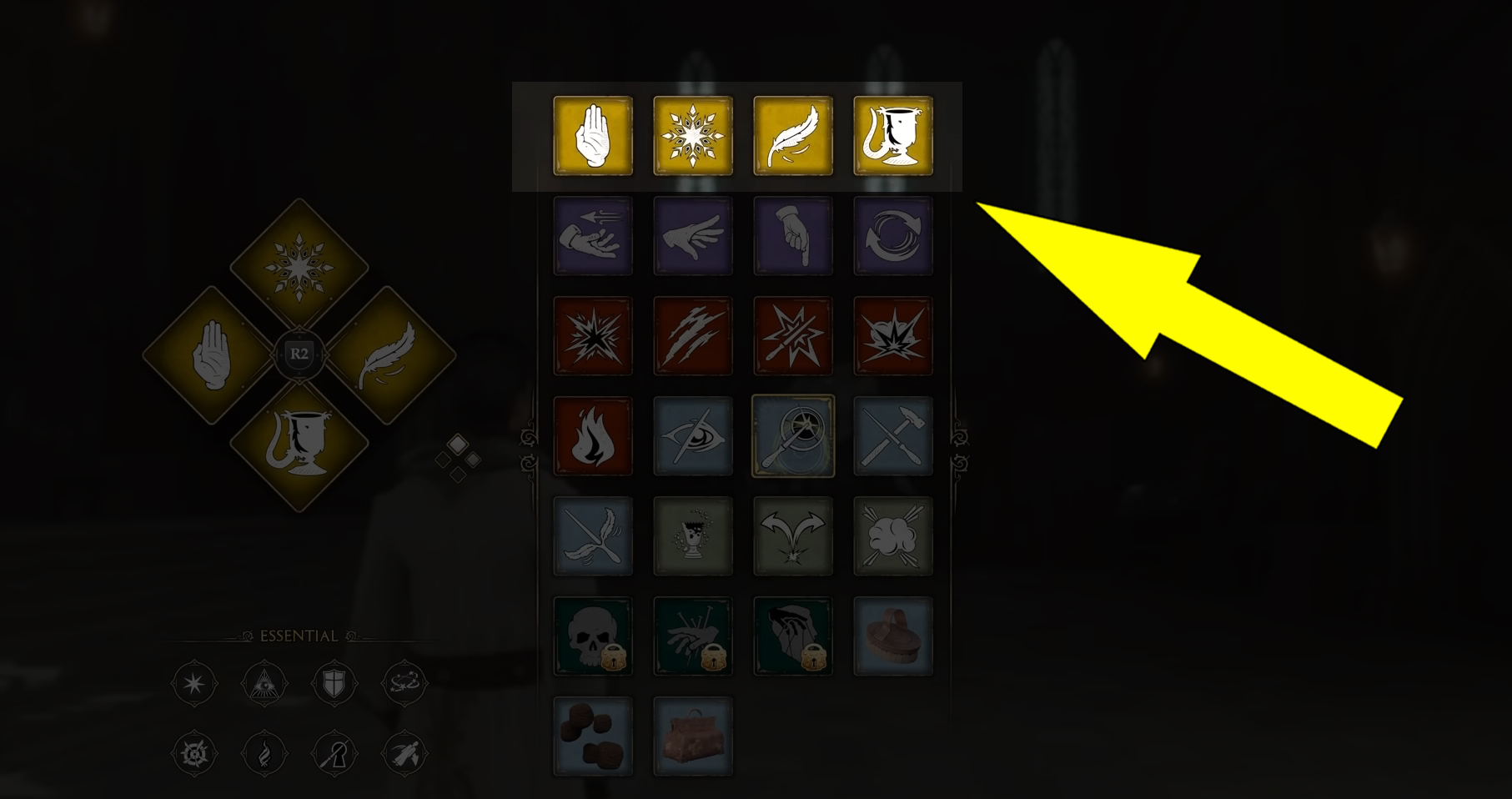 All Force Spells Locations
Hogwarts Legacy Force Spells have a purple color and allow you to break shields with the same color.
These Force Spells are versatile, allowing you to control objects, the environment, or enemies, giving you an edge in every fight.
All Damage Spells Locations
The Damage Spells in Hogwarts Legacy are associated with the color Red, and they are used to deal damage against enemies and the environment.
Their main purpose is to create destruction.
All Utility Spells Locations
The main purpose of the Utility Spells is to aid you in exploring and solving puzzles.
All Transfiguration Spells Locations
Transfiguration Spells are used in the Room of Requirement for various purposes, and they cannot be equipped in one of the four spell slots.
All Unforgivable Curses Locations
The Unforgivable Curses can be obtained during Sebastian Sallow's relationship questline, where you'll have to pick specific dialogues.
If you don't pick the correct dialogues during this quest, you'll not unlock the Unforgivable Curses.
All Grooming Spells Locations
While labeled as Utility Spells, these Grooming Spells are used to brush, feed or capture beasts.
If you wish to learn more about the Wizarding World of Hogwarts Legacy, check our Wiki Hub here.